Home team

London Irish

de Vedia (2),
Penalty goals: Hewat,
Conversions: Hewat,

15 - 10

Gloucester

Balshaw,
Penalty goals: Paterson,
Conversions: Paterson,

Aviva Premiership
21st Oct 2007
KO 16:00
Ground: Madejski Stadium
Att: 7,582
Booth: Exiles finding form
Forwards coach predicts London Irish revival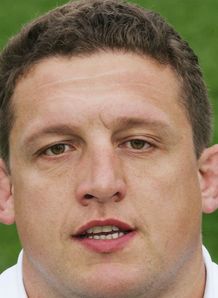 Related links
Teams
Also see
London Irish forwards coach Toby Booth felt the 15-10 win over Gloucester provided proof of the Exiles' play-off credentials.
Guinness Premiership leaders Gloucester entered the game with a perfect record from five matches, but came off second best from a tough battle at the Madejski Stadium.
Argentinean winger Tomas de Vedia scored both of the Exiles' tries, sealing the result with his second nine minutes from full-time.
Booth believes the victory provides a starting point for London Irish to move up the table from their current position of fourth bottom.
"In previous games we've looked edgy. This week it was all about the performance," said Booth.
"If you start putting pressure on to players to win at all costs, you start making a rod for your own back - you're playing relegation rugby before you need to.
"We believe we're a top four side. We've underachieved and we're all very aware of that and today you saw glimpses of rugby that London Irish wants to be associated with."
Interpretation
Gloucester head coach Dean Ryan was left frustrated by referee Sean Davey's interpretation at the breakdown.
"It was a game in which we didn't do a huge amount wrong overall, we just didn't get the front foot ball and didn't get moving into phases," said Ryan.
"We don't control all the factors which allow that to happen and when those are removed from the game, it becomes very tight with no opportunities to score and that's what we saw today.
"I'm being told that the breakdown is going to be tidy and the offside line is going to be adhered to and we're going to see the ball in play. Today I didn't see it that way."
But Booth disagreed, adding: "You can still control the breakdown. I thought they had the rub of the green at the breakdown. They slowed the breakdowns and made it messy.
"If they're saying they didn't have quick ball you have to make adjustments accordingly.
"We controlled the game better. On the back of a couple of losses you take a victory however they come."
Sky Bet Odds:
Click Here for Your Free Bet

Read the thoughts and opinions of Phil Edwards with skysports.com