Home team

Leicester


Penalty goals: Flood (3),

9 - 22

Harlequins

Williams,
Penalty goals: Evans (4),
Drop goals: Care,
Conversions: Evans,

Aviva Premiership
22nd Sep 2012
KO 17:30
Ground: Welford Road
Att: 20,354
O'Shea - Easter for England
Cockerill admits Tigers have to improve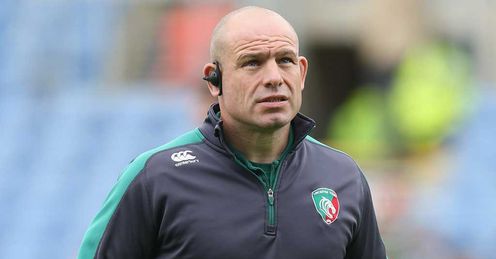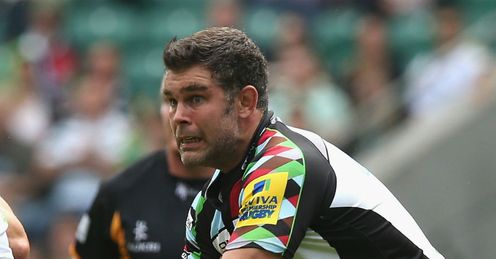 Related links
Teams
Also see
Harlequins director of rugby Conor O'Shea predicted that Nick Easter will regain his England place after the No.8 led the Aviva Premiership champions to a 22-9 win at Leicester.
Easter has been out of favour since the World Cup, but O'Shea believes that even at the age of 34 he is still the best number eight in England.
O'Shea said: "To me he is the best number eight in England. I don't care whether you are 19 or 34, if you are the best you are the best.
"For the last year he has been playing absolutely unbelievable rugby for us, and long may that continue.
"And it will because he has got the bit between his teeth. I thought he was magnificent tonight, taking the fight to them.
"I don't want to comment on other number eights, all I know is what we see and what we have in Nick.
"He drives the group, he is incredibly ambitious and proud. He has not written off his international career.
"(New Zealand's) Brad Thorne was older than he was playing in and winning the last World Cup. If he can keep himself in shape and plays the rugby he does, he will knock his way back in there."
Harlequins' win was their fourth on the trot and keeps them top of the table and O'Shea added: "Any time you come to Leicester and get a win is exceptional.
"In the first half we showed we were a pretty good rugby side, in the second we showed the heart you need to be a great rugby side.
"It's only four games in 22 and next week we play Saracens but I could not be prouder of the guys because they put the effort in and showed a willingness to play.
Progress
"We know we need to be more clinical but it's early doors and we are happy with how we are progressing."
Leicester director of rugby Richard Cockerill admitted his side had to improve after dropping more points following last week's draw at Saracens.
He said: "We lacked composure when we had opportunities, which is disappointing.
"We need to be better at taking those opportunities. There was a vital part in the second half when we had a run of line-outs which we cocked up.
"You will have to ask the head of the Elite Referee Department how many times they have to pull a maul down before you get a yellow card or a penalty try. And in the first five minutes we had a line break and they killed the ball and it's just a penalty.
"But they came and played and fair play to them. They ran hard and played well, they are a good side.
"I don't care who is missing though, we have to be better and more clinical."
Sky Bet Odds:
Click Here for Your Free Bet

Read the thoughts and opinions of Phil Edwards with skysports.com