Believe it or not, many sport stars are not confident human beings.
On the day she helped to launch Sky Academy Confidence Month last week, even World and Olympic champion and Sky Academy Ambassador Jessica Ennis-Hill revealed she suffers from nerves and doubts.
So what's it like to feel confident when you're a top sportsperson? How does it feel when your confidence is rock bottom? How do you get your confidence back? Do you need confidence to be a champion?
Confidence is one of the skills which Sky Academy works alongside schools and role models to help build to unlock potential in young people. We spoke to Sky Academy Sports Scholar and GB's top speed skater Elise Christie for her thoughts. With crashes, disqualifications, injuries and a hatful of medals already in her short career, the 25-year-old had plenty to say...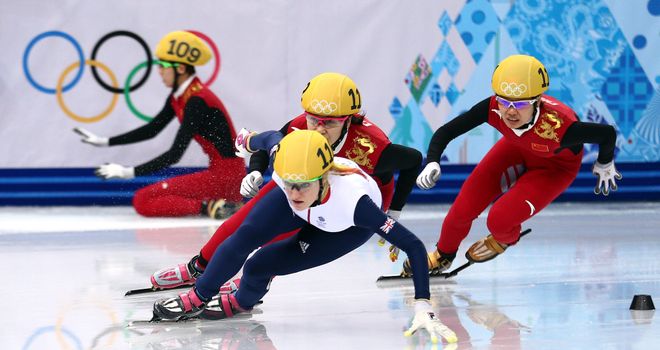 Elise Christie: It was the 2013 World Cup in Germany. I was sitting down before my 1500m race and I was the most nervous I had ever been. When you're confident, you're the most nervous because you believe you can do it. When you're less confident, it's like you don't want to do it because you don't believe you're good enough.
It was the first year I started doing well and winning medals and a week after I won 1000m short-track gold to become the first Briton to win an overall World Cup title. But for this race I was very stressed. I still believed I could win though.
I was so nervous and my confidence was very high. I felt if I got it right I could win it... I ended up winning!
Then there was the Winter Olympics in Sochi last year. I was on the start line for the 1000m and I was thinking the whole world believed I could do this. I believed it. I was thinking 'I've got this'.
I was shaking with confidence but I was so nervous. I raced really well but things just didn't work out. You definitely perform better when you've got more confidence. Having said that, you can have all the fitness and you can do all the training, but then it's just down to how the race pans out on the day.
Those two moments are the most confident I've been with different outcomes.
In the first few competitions after the Olympic season during 2014/15, I had no self belief. My coach was telling me I was better than last year based on my outcomes, better training, but I just wasn't buying into it. My confidence was gone.
I only won a single World Cup medal for the 2014 half of the season. In one 1000m race I got through to the final. There were four of us and I was in tears because I didn't think I was good enough to be there. My coach told me to race at the back and not to try to win a medal.
He said follow them and see how easy it is to keep up. Nine laps later I was still skating with my hands behind my back. That taught me a valuable lesson not to think I wasn't good enough.
At the moment I'm struggling - not necessarily with confidence though. This season had been going well and the build-up was good. I produced PBs which I didn't think possible. I believed in what I was doing and where the programme was. My anxiety was disappearing and then I got my ankle injury in training a few weeks ago.
Confidence has been hard because I haven't been skating. I've still got some confidence though and I know by March for the Worlds I will be ready. I want to rush back into competition, although I know that's not the right thing to do.
Faking it
Growing up, I wasn't that confident. My school report always said I was well behaved, quiet and not chatty. After taking up skating as a kid, I turned around one day, thought about my opponents, and said 'they will have to beat me'.  
That changed me as a person. I'm not the most confident out of sport. I'm in my little bubble, but I know how to be confident. It's harder because I set goals with everything I'm doing. I've been able to apply that from sport to other parts of my life. You just have to trust your instincts.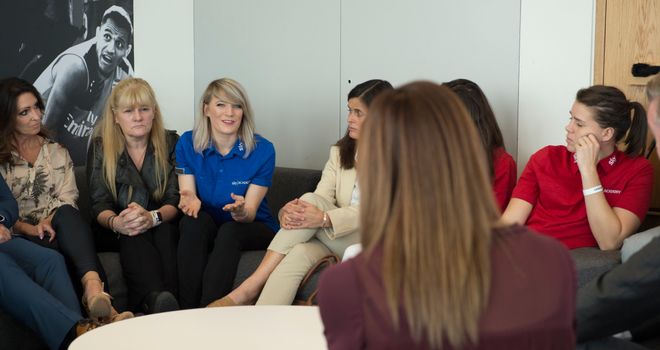 Confidence is a very internal thing that you have in full control. You cannot ever say someone took your confidence away. My own confidence has been up and down but most athletes go through it. It's been very dependent on circumstances and the way I'm feeling. It's all down to what I believe in myself. Circumstances have affected that and how I can be myself.
Confidence is based around that voice in your head and you need to overcome that part of your brain. Your chimp is looking out for you. With less confident people their chimp is more active. You shouldn't ignore it, you should try to accept it and don't let the chimp control what you do. You tell it you're doing what you want to do anyway. You need to make decisions yourself without being too protective and take some risks.
People use past successes and feelings to improve their confidence. I sometimes use that. Often I'm very realistic and 'fact based'. I'm a little contradictory because when I skate I'm very 'feeling based'.
To keep my logic in check I turn to fact. I was at a training camp recently and skated 3 or 4 seconds faster than I had ever done. But I felt it was rubbish! I looked at the facts and thought it through. I'm one of those people who always think I could have done better. But if I'm doubting myself then reality will shake me up!
Sometimes my feelings can mess with that. At the camp all of my team were reassuring me and told me I was one of the best in the world. But no one can make you feel confident. You need to trust what you're doing.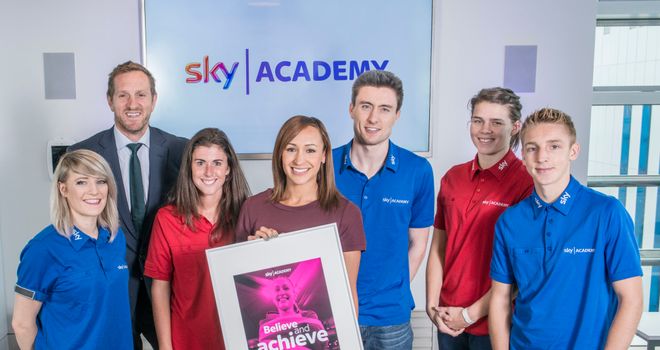 You need to be confident to win. Sometimes people without confidence can reach the top but they won't stay there. It's a lot easier to get there than to stay there. My lack of confidence came out because I didn't achieve anything like I did the year before.
I had doubts. I was asking myself if I was any good. My chimp got the better of me. Now I've got back up there and I've worked my through it. The confident athletes believe if you get the race right they will win a medal. That's how I feel now.
Some athletes fake their confidence. I don't do that. Honesty is the way forward. I don't think you can have confidence that way. People who put on confidence always come across as cocky in our sport.
You can tell right away when they're putting it on because they are so over the top and their egos come out if something doesn't go their way. If they lose or something happens it's never their fault, like their coach told them the wrong tactics.
You can believe these things at the time in the heat of competition, but everything you do should be based around what you want. That's the only way you can be confident."
Find out more about Sky Academy Confidence Month, by going to www.skyacademy.com/confidence-month/