Sam Oldham's world came crashing down in July.
After impressing in key Olympic qualifying events, the 23-year-old gymnast was told he wouldn't be on the plane to Brazil with his GB team-mates.
The Sky Academy Sports Scholar was distraught and bewildered. His appeal was in vain. Sam now opens up about his Rio heartache, support team and how he's rediscovered his love for the sport at his old club in Nottingham.
---
You train four years for the chance to compete at an Olympics and sometimes it doesn't end the way you envisage.
That's exactly what happened this summer and it's something I'll be processing for a good while yet. Time moves on though and sport is always changing with the next major championships always just around the corner.
Heading into the Olympic trials I was in great shape and my confidence was high. After sitting down with my coach Sergey and physio at the end of 2015 we put together a plan we believed would give me the best possible chance of making Rio.
We decided the most important thing was to put health first and make sure each day when I left the gym I was able to train fully again the next day. With this always at the forefront of my mind I stayed injury free through November to July this year which meant I could consistently compete and build up my competition confidence.
The first Olympic trial went incredibly well. I competed six out of six clean routines and scored an Olympic cycle personal best of 89.950 to finish first all around. This was a huge boost for the last Olympic trial at the London Open and I felt ready to make a case for my place on the team.
I competed really well under extreme pressure and finished first on Floor, second on Vault, third on High Bar and third in the All Around. I was really happy and felt very grateful to have had my family, girlfriend, best friend and sponsors watching me compete again at such a high level.
They had all been with me through the incredibly tough times when I was recovering from my ankle surgery after the Commonwealth Games in 2014. I was so proud to have their help.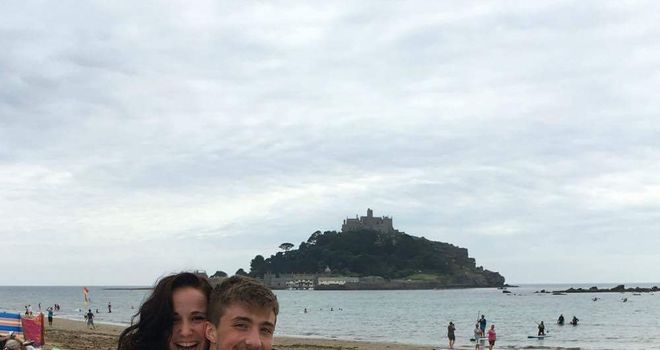 Every single member of the Men's Senior Gymnastics squad had sacrificed so much to try to make the Olympic team and it was always going to be a very difficult decision to choose the five that would represent GB in Rio.
I believed I'd done enough. It was tough to take and a shock not to get selected and to be named one of three reserves. Confusion, frustration and probably a little anger were my over-riding emotions.
It was very hard for my family and loved ones to understand and if anything it brought us all closer. I think I dealt with it very well and actually kept my composure at a time when it would have been very easy to fall apart. I'll be forever grateful for the love and support I got from my family, friends and sponsors during this difficult period.
Without them I honestly wouldn't have been able to handle it. Another thanks has to go to Sky and, in particular, Tony Lester and my Scholarships mentor Geoff Shreeves who were always on the phone to share advice and life experience with me.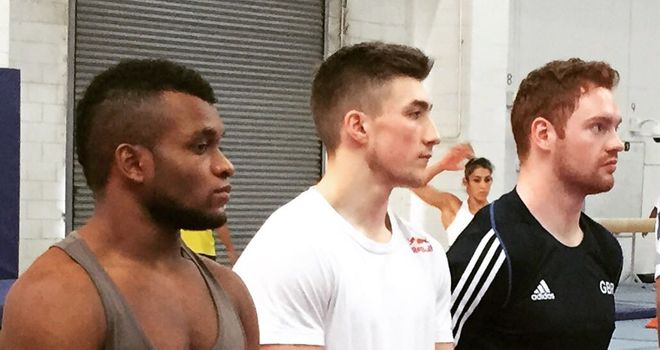 They both lead very busy lives so to know I had and continue to have people around me that care so much makes me feel part of a great team.
Having had a few months to take it all in I can actually say I'm now in a good place. The main thing helping me is that I have no regrets. I did everything I possibly could to give me the best chance of qualifying for the Games and also on the competition side of things with my performances.
I didn't know this until I had achieved it but I realised that success for me after the challenging two years since my terrible injury two years ago was competing again at a very high level on six apparatus.
A small part of me wasn't sure I could ever reach that level again so to have done it at the final Olympic trial and to win the Floor & stick my Vault was my success in 2016.
Gymnastics will always be massively important to me but my values and morals far outweigh what I achieve in sport. So I'm proud I can walk away from 2016 with my head held high and I'm extremely proud of what I and everyone around me have accomplished.
Starting fresh is where I am right now and that's begun with me changing where I train. I've decided to move back to my original gymnastics club which is now called the Notts Gymnastics Academy where I trained from the age of 7 to 14.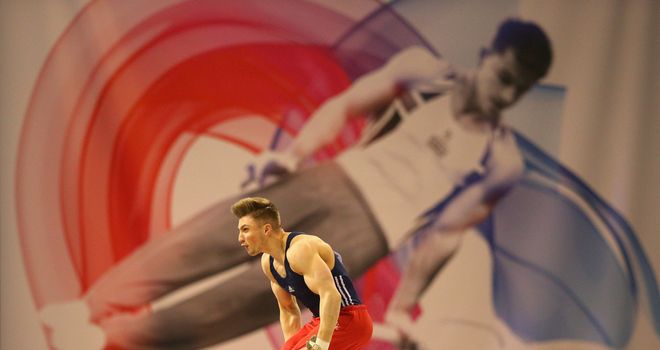 After chatting with my family, coach and girlfriend and decided I was going to commit to four more years in the sport, I looked at what I wanted going forward.
I knew that if I was going to train full-time and aim for Tokyo I needed to be around people again in the gym and wanted to be in a positive environment. Training at Loughborough University for the past two Olympic cycles has been amazing and I've had access to all the modern facilities pretty much to myself for most of the last three years.
It doesn't mean it's the best way to do things. Training one-on-one by myself for six hours a day is tough and spending that much time inside your own head isn't always healthy.
I'll always be grateful for the support of Loughborough Sport and Gheorghe Predescu who has been a coach and friend to me for 15 years. However, it's time to move on and I'm extremely excited for my future in my new club.

I visited the club as two of my friends are now coaches there and we started to talk about the possibility of moving back to train full-time. Very quickly it became clear that what they were trying to build at the club was something that really interested me and things flowed from there.
With the gym being five minutes from my house it just made a lot of sense for everyone.
Heading into the gym for my first session was really surreal and what was strange was that it felt like I had never left.
I've always said that my favourite times training were at Nottingham growing up and then the two years I spent training at Huntingdon alongside Louis Smith, Dan Keatings and many other amazing gymnastics and friends of that era.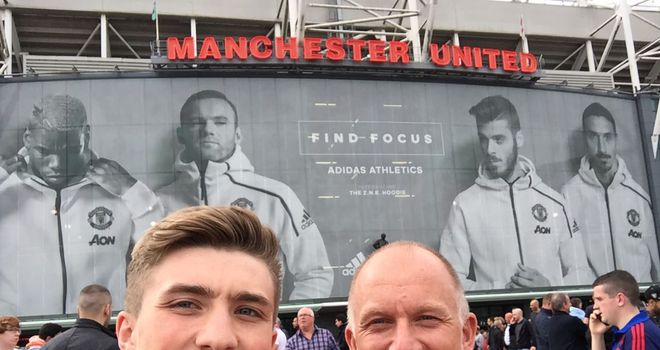 One thing that really stood out was when I first trained on the High Bar. While swinging around I could see the same things that I saw a decade before, only now I was able to do tricks I couldn't have dreamed of doing back then.
I almost wanted the Sam Oldham of 14 to be able to watch me now doing these mega release-and-catch skills. The nostalgia levels are through the roof right now and long may they continue. I absolutely love it!
Looking towards 2017 and beyond I feel incredibly hungry. Without doubt Tokyo is the main reason I'm in the gym each day and getting out of bed to go training. But what's great is that I feel I have my best years ahead and there are still things between now and 2020 I want to achieve.
A World Championships medal is something that's missing from my medal collection and I still have unfinished business with the Commonwealth Games. Overall, I'm just excited for this next chapter in my life at my new club.
It really does feel like I've come back home and I'd like to thank everyone there for making me feel so welcome. Right now I'm working on my new routines for 2017 and soon I'm off on holiday with my girlfriend to Dubai and then it's Thailand at the end of November.  
Thank you to my family, loved ones, coach and sponsors and everyone who has followed and supported me during my Sky Sports Scholarships journey.
---
WHATS COMING UP FOR OUR SCHOLARS....
OCT 10-12: Elise Christie, Speed skating training days in Hungary