2012 was quite a year where I became middleweight world champion and also represented GB in the London Games.
My main boxing gym, that I attend frequently, is Hartlepool Headland ABC, and my club coach is Tim Coulter.
Although I feel I am a shy person, I am very competitive and I hate losing. Sport has made me who I am today; it has given me goals in life and given me a lifestyle which I'm very grateful and thankful for.
CAREER PROGRESSION
After representing GB in the 2012 Olympic Games, and not winning a medal, I was left disappointed that I didn't achieve my biggest dream in life.
This has left me motivated with the passion and drive to achieve a medal in the 2016 Olympic Games because I know what it feels like to fall at the final hurdle. This has left me with a desire to never feel the disappointment as I did during that time.
HOW HAS BEING A SCHOLAR HELPED?
Since becoming a Sky Scholar a lot has changed for me. The programme has helped me become more comfortable in front of the camera and with the media in general.
This has also helped me with my boxing. For example, boxing in front of large crowds was a big problem for me - it was kind of like stage fright.
During 2014 I boxed in two major tournaments. The World Combat Games in Russia, where I boxed four times and won gold and also at the Commonwealth Games in Glasgow.
I represented England, reached the final, boxed in front of 14,000 people and came away with the gold. I was so happy and proud of myself that I could do that and also that I had put the disappointment of 2012 in London behind me.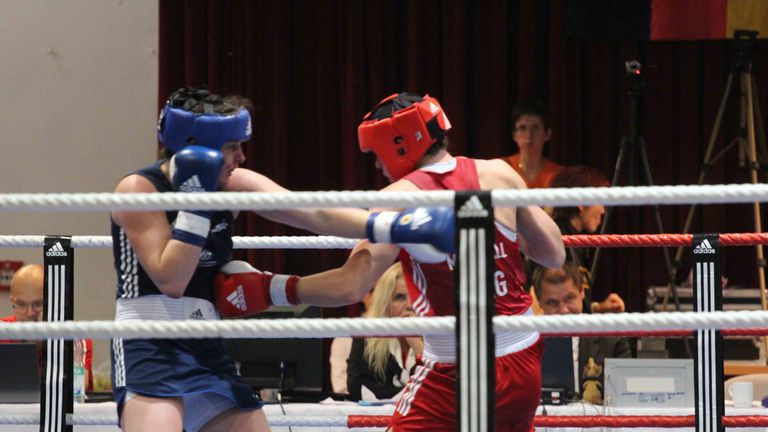 I feel like this is all down to the help and support I have received from Sky.
I believe my time as a Sky Sports Scholar has helped me in several ways. The first and most important was the introduction to Dr. Dave Collins by Tony Lester. He is my psychologist and has become a good friend.
Dave has helped me immensely over the past year with the mental side of boxing with a variety of different techniques to deal with stress inside and out of the ring, how to deal with pressure, and building my confidence.
I used to feel my nerves would get the better of me and because of this, I would let my self down. Dave is helping work through these problems with regular trips to see me in and out of my training environment.  
One of his ways of helping me is to analyse my opponents, I am able to point out their weaknesses and compare them to my own strengths. When boxing I need to have full confidence in myself and the slightest doubt could potentially jeopardise the full fight.
Using this technique helps calms my nerves and boost my confidence. By using Dave's knowledge on strength and conditioning I believe that I have become a much of a stronger person and this would not have been possible without the kind introduction from Sky.
MENTOR BOOST
Another great introduction was to my mentor Adam Smith and Sky Boxing presenter Johnny Nelson. Like Dave I have been able to contact both Adam and Johnny if I have any issues or need any advice in and out of the ring. Johnny has helped me particularly on the physical side helping with me techniques where as Adam has helped me mentally. 
It's great to know that I have the support, which is just a phone call away, or even happy to give up their time to aid me in whatever way they can.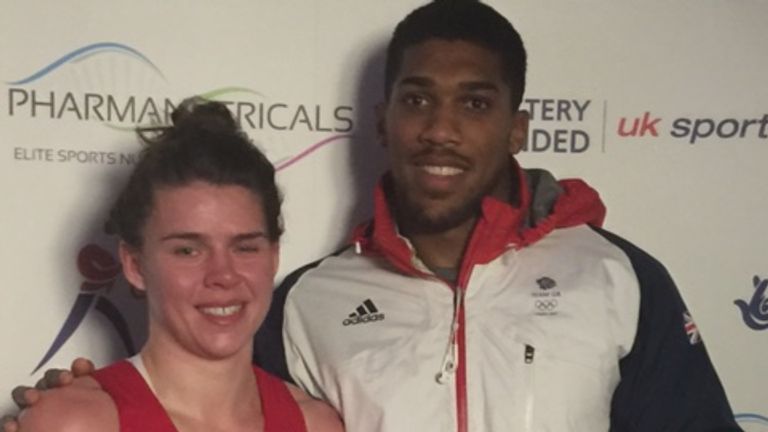 The financial side of being a Sky Scholar has also been very important.  As a boxer my wage is determined on my performance in the ring and unfortunately after recovering from operations on my shoulder and hand I feel I have not been able to give the best of my abilities and this has meant that my my wage has decreased.
Without the help of Sky I would struggle with my finances including paying my home personal trainer Tim Coulter whom I see the days I am not at Sheffield or away with GB, most of theses days fall on a Friday, Saturday and Sunday.
I train with Tim at least 2-3 hours a day which helps keep me in shape while I am at home. This financial aid has also helped me when it comes to new equipment, which can be expensive but is of great benefit to me.