The Sky Academy Sports Scholars enjoyed a pre-Christmas trip to Mercedes-Benz World in Surrey on Thursday.
After a tough year of training and competing this was a good chance for the athletes to get together and have some fun on the driving round the track as well as glean some valuable information from the likes of Olympic medallist Darren Campbell and Sky Sports presenter Alec Wilkinson, amongst others, throughout the day.
Training commitments and competitions meant that unfortunately Savannah Marshall, Sam Oldham, Holly Bleasdale and Elise Christie were unable to attend but the other eight Scholars were all in attendance as the Head of Sky Academy Sports Scholarships programme, Tony Lester, set out the plans for the day in a room displaying a highly impressive 1955 Mercedes-Benz 300SL Gullwing.
A tour followed as the Scholars were shown a wide range of cars from the very first car engineered by Karl Benz through to the most up-to-date new models with the capacity to drive themselves!
The cameras from Game Changers were filming throughout the day and once the tour was finished, presenters Darren Campbell and Di Dougherty spoke to the youngsters about their own experiences in the world of sport as a competitor and a reporter, respectively.
The Scholars were listened keenly and boxer Jack Bateson found one particular piece of advice very useful.
"It was really good, a few pointers, especially when Darren Campbell said about when your coach tells you to do six laps, do eight," he said. "Push yourself to yours limits because you're the one who knows what you can do. It's good to get advice from these guys who have done it, it was a great talk."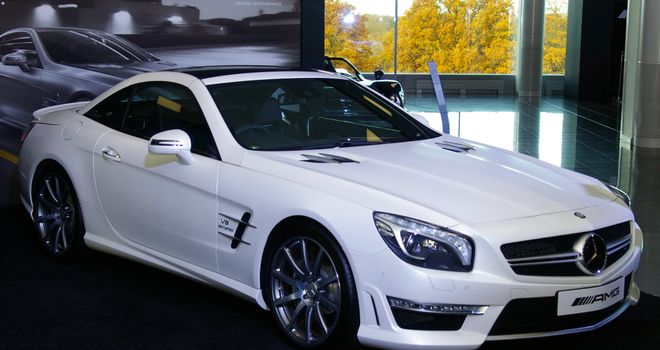 That was followed by Louis Persent giving a brief overview of his time in Dallas at the Michael Johnson Performance centre and the ways it has and will continue to help his training.
After that came what everyone had been waiting for, the time on the track. Two hours of speeding round in fast and powerful cars on areas that used to help make up the old Brooklands Race track. Nobody was holding back but when the session came to an end there seemed to be one stand out performer.
Cyclist Lucy Garner is used to reaching high speed on two wheels but it turns out she was more than comfortable doing the same on four, at least according to Bateson and Jessica Judd.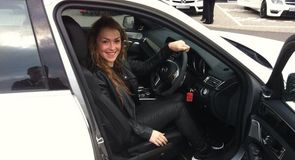 "It was really good, an amazing experience and it's mad how fast these cars go - but Lucy really showed me up out there!" said Bateson. "She's a bit of a better driver than me."
"Obviously I couldn't drive because of my back but I was in the passenger seat and Lucy took me round so I was a bit scared, she was going quite fast!" added Judd.
Stories of the exploits on the track were regaled with Quillan Isidore's efforts on the off road section leaving Jason Quigley in stitches.
Things soon got slightly more serious as the duo competed with Persent and Bateson on a machine designed to test your reactions. The lead changed hands several times as each of them took turns to show what they could do but ultimately Isidore, still sporting a protective boot after a broken fibula, came out on top to the dismay of his three fellow Scholars.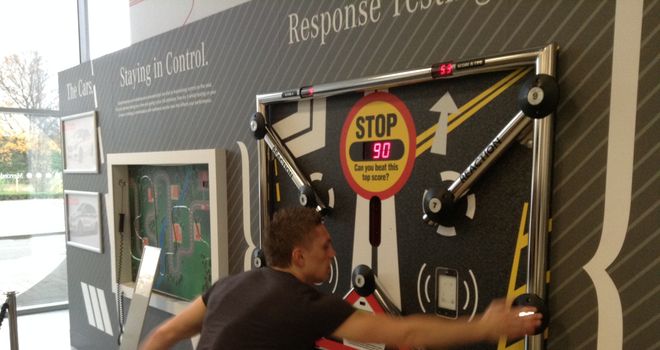 The penultimate event of the day was a media coaching session with presenter Alec Wilkinson and former-triathlete turned journalist Cathy Wood. They discussed a number of things with the Scholars including the use of social media and speaking to journalists that are sure to help them in future.
Finally, before heading back to Sky Studios, the Scholars were back in front of the Game Changers cameras - look out for them on the show in the next few weeks - before reflecting on the events of the day.
"It was a lot of fun, some good G-forces experienced, I had a great time but I'm happy with going as fast as I can on a running track though!" said 400m runner Persent.
The general feeling amongst the Scholars was that it was great to have a chance to get together and speak to athletes from different disciplines to learn how training compares with the fact that they all get along so well along improving matters.
"This is the first time I've met all the Scholars," said Quigley. "I knew Jack Bateson before I came here and I've met Savannah too but I met loads of them today and in fairness, I don't think I'm the only one who'll say it but I think we all made friends today by all finally meeting up - and what a great bunch of people."
Bateson concurred, saying: "It's really good, this time I've really got to know everyone and it's really good to see different aspects of different sports and see what sacrifices they've got to make, you see that it's not only you that's putting in the effort, putting in the hard work. These guys are doing it all the same just in different sports, so it's really good to get an insight in their sports."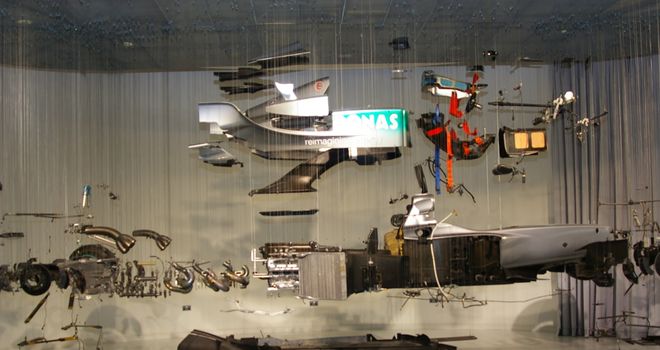 Having arrived slightly later due to having to undergo some rehabilitation on a back injury, Judd was delighted that she had been able to make it for part of the day at least.
"I think athletics is a really individual sport so I love it coming here and I've made some great friends, I laughed more than I ever have before so it's really nice and it's a nice atmosphere to be in," she said.
Equally, Louis Persent was pleased to not only learn from the other Scholars but to give advice based on his own experiences.
"I think it's good to be exposed to what other people are going through and it's interesting to talk with everyone and find out how their training is the same or different, I think we can all relate to each other," he explained.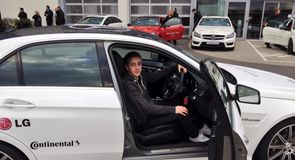 "I'm one of the older members and some of the younger ones are going through a time where they have to juggle school and studies so you can talk about your experiences with them. Similarly you can see how things have changed and what's out there."
Jason Quigley concluded by saying: "To sit talking and if somebody was just eavesdropping into your conversations they'd be listening to the standard and the quality that these athletes are at and to be involved with these top world class athletes, it only gives me confidence and I'm sure it gives the rest of them confidence as well. Not only to be involved with top athletes but to be involved with Sky as well, it's absolutely amazing. I'm really thankful to be on this programme and the help of Sky."