Having coached numerous athletes to Olympic medals it is fair to say that Tony Lester knows better than most what an athlete needs to get to the very top of their sport.
Since taking over as Head of the Sky Academy Sports Scholarships programme he has been putting that knowledge to use as he helps to ensure that 12 of Britain and Ireland's top young athletes get the support they need to succeed.
In the first of a two part interview, we spoke to him about getting involved with the programme and making the switch from military man to coaching elite athletes.
Firstly, how did you get involved in the Sky Academy Sports Scholarships programme?
Basically what happened is that after the Olympic Games I was approached to give an opinion on what I thought Sky could do to make the programme more attractive post-Olympic Games. Sky ran a pilot scheme before the Olympic Games that went quite well but obviously there were a few flaws that they wanted to iron out and I had a good chat with Barney (Francis), Jeremy (Darroch) and Robert (Tansey) and got offered a job. I've been working here now since the 4th February last year.
What is the ultimate aim for the Scholarships programme?
It's not about a point you want to reach, it's not about my grand plans. It's about what Sky want to do and the perception of Sky. As far as I'm concerned the Scholarships programme is something that is going to be evolving, this is what I'd call the second stage of Scholarships.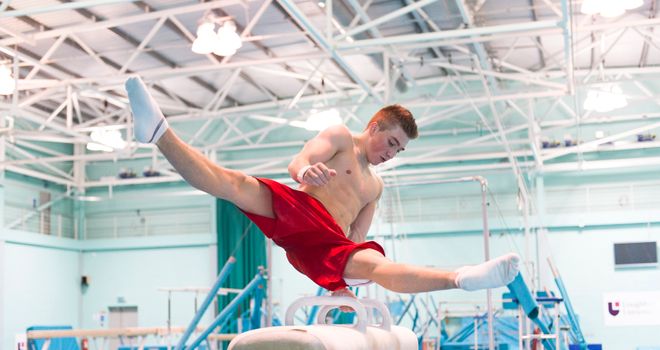 The first stage was the pilot scheme, this one is now the real article and these kids have got a three-year opportunity to do something pretty substantial with their careers and, at Sky, we want to help that journey and for them to transition into something other than just being an athlete.
I mean anyone can be an athlete when you're gifted but it's more about how you're perceived by your peers, by your sport, by your governing body, by the public. A lot of sports people do things well in the arena but do things badly out of the arena.
What I want to do is make sure that these Scholars have a full grounding and support from Sky as a whole. We have in place now a mentoring programme - each Scholar has been given a mentor. It's to help these kids to understand that there's a lot more to sport than the performance. But if you get the performance right and you get the other stuff right it makes you a much more rounded and wholesome person.
That's where I feel the programme needs to go to.
So, what would you say is the most important thing in your role in terms of supporting the athletes?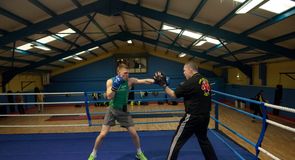 I'm not here to coach or guide the athletes; I'm here to facilitate their journey on behalf of the Sky brand. That means we're there to help put things in place that can make their journey, their transition, a lot easier and heighten the chances of a better outcome, because ultimately I don't want to come between a Scholar and their coach or a Scholar and their governing body.
We're just another layer of support. To be honest with you, the support we're giving all these Scholars is much more than they get from their governing bodies so I do think we are a much bigger influence in terms of how we can affect their performance, we can now open doors whereas before doors were perhaps only ajar.
Moving away from the Scholarships for a moment, you were in the army for 13 years before you went into coaching. At what stage did you make the decision to make the switch and how do you think your time in the army helped you in terms of becoming a coach?
It's really simple. I was in the army as a very young soldier and I was a pretty good athlete. I ran for the army and the combined services but I was never going to be a Linford Christie. I soon realised that being a soldier was not conducive to being an athlete or vice-versa. One was purely recreational and one was a full-on job.
Running, athletics at the weekend was a lot of fun, I enjoyed it and I could have been a lot better but unfortunately the opportunities weren't there for me to be better because I had to balance that with a very promising army career.
I was a very young sergeant and was going to become a sergeant-major so ultimately I had to make very quick decisions of, 'Do I want to chase a sporting dream, one that I already know the outcome is probably going to be disappointment, or pursue a military dream where I know I can go all the way?'
So halfway through my army career I realised I enjoy athletics, I always love it as a kid so why not do something where I can add value and do a bit of coaching. I started coaching while I was in the army and towards the end of my army career I coached some more and I had some success.
So once you'd left the army whereabouts were you coaching? And at what sort of level?
When I left the army I just started coaching a few local athletes at my local track in Aldershot. Some of the athletes there were OK, they weren't anything special but it helped me to form an idea of where I could take the coaching.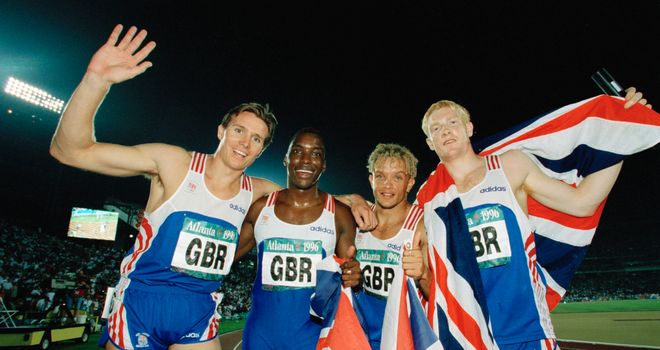 I was still running myself so I coached and I ran so I became almost self-coached. I mean along the way I had two very good coaches. When I was in the army in Germany my German coach was a brilliant coach, and he also coached Kriss Akabusi, so we had the same coach in Gutersloh.
Then when I came back to the UK I had another good coach called Mike Smith who coached Roger Black, Todd Bennett, Akabusi, so I learned a lot from those two guys. Then based on that I realised that as a coach, I could do what they do and that some of the mistakes I made, people I coached wouldn't make the same mistakes.
From there you've gone on to coach some huge names in British athletics - the likes of Roger Black, Mark Richardson, Marlon Devonish and Nicola Sanders. What sets them apart from the athletes the level below?
Mind-set, it's as simple as that. These guys really do believe that they are that good. So they have complete self-belief, they apply themselves and they are fearless athletes. They're not afraid to go to that dark place where it's going to hurt. The training is the hardest part of this event, the racing is the easy bit.
Racing is all mental, the preparation that goes into being an Olympic finalist or a world finalist - if you've not got the heart or the stomach for it then you're not going to make it. Some of my athletes who were the tier below, they loved the idea of being iconic athletes but they didn't have the stomach for the hard work.
It is a job and the top guys treat it as such. It's not a vocation, it's not a hobby. You can't be in a better place than going to work and loving what you do, if you love training and racing and being out in the fresh air, travelling - it's a great job to have. Why do you think David Beckham was still playing football up until he was nearly 40? If you love what you do, you carry on doing it until your legs give out.
Look out for the second part of the interview later in the week on the Sports Scholarships site.