When most people think of road cycling, the image that comes to mind is one of riders battling up the Alps on a scorching summer's day. A cold morning at the beginning of March in Belgium, less so.
However, that is where it all begins for Lucy Garner as she embarks on her second season in the senior peloton this Saturday.
The two-time world junior champion has been hard at work throughout the winter and, as a result, feels suitably prepared ahead of the 2014 campaign.
After the gruelling endurance work, Garner's focus has now turned to working on the specifics that can really make the difference at crucial times during a race.
"I've been on a lot of training camps," she said. "My last training camp was just last week so that was a good block of hard training, getting ready for the first race on Saturday. The first part of the season's training was a lot of endurance and now I'm really hitting the blocks and the sprints to get me ready for the fast racing.
"Last year I had a lot of races, my schedule was totally full with all different types of racing and this year it's more specific to what I am suited for - the flatter races. It's nice to have done all that stuff last year so in the future I know the course and I know the important times when I need to be at the front, that's really important.
"Last year it was quite a struggle not knowing the courses fully because obviously you can't ride every single course, but now I know them so it's good."
This time around the Sky Academy Sports Scholar knows what she will be up against and by picking and choosing her races in a way that should help her to maximise her potential, Garner will hope to be able to saviour that winning feeling on a regular basis - much like she did on the junior circuit.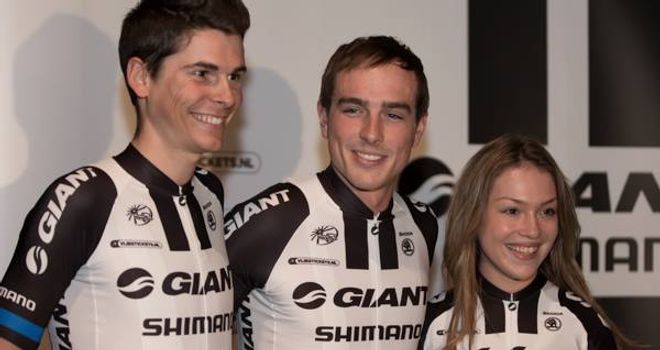 "This year is more specific for me, so a lot of the races I'll be doing aren't as big as the ones I did last year but it's good for me because I'll be able to really test my sprint out," she explained.
"Last year we had Kirsten Wild who is the world's best sprinter so it was hard for me to get a sprint myself because I was working for her to get the wins.
"This year it's really nice that I can go for my own podium, my own wins, in some of the smaller races. That'll come mid-season where my peak will be and I'm really excited to see how it goes."
Garner is riding for the recently re-named Team Giant-Shimano but also has aspirations to represent England at the Commonwealth Games and Team GB at this year's inaugural women's Tour of Britain.
With the world's leading female cyclist, Marianne Vos, having committed to riding, Garner believes the event could be significant for a number of reasons.
"I think it's so important not only for women's cycling but also for cycling in Britain because a lot of spectators know that the men are pretty good but now they're going to see how the women race," she said.
"Especially with the likes of Marianne Vos, the best in the world, I think it really shows the people watching and also the domestic teams, who are going to get a chance to ride, how the UCI races work and how quick the races are.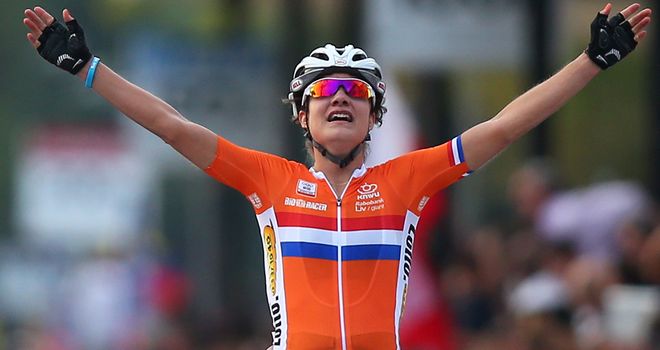 "It's really exciting. Our team aren't actually going to the Tour of Britain because there's a race in China and we can't have a double programme but I'm hopefully riding for GB there, so that'll be good that I still get a chance to be able to ride it and race there, even though it isn't with Giant-Shimano."
For now though, the 19-year-old from Leicester is eyeing only the season opener and admitted to a mixture of nerves and excitement ahead of the Omloop Het Nieuwsblad this weekend.
"I'm curious to see how my form is and how the race is going to go," added Garner. "I did the race last year and it was tough, it's a hard one to start off with especially as I'm not training for this race. I'm training for later on in the season so my form isn't going to be at its peak.
"I really just want to go there and help the team as much as possible, I think it's a really good race for two of our girls and I want to help them as much as I can to get the win - and just to test my legs really, just to see what I'm capable of doing at this time of the year and just see how it goes."
Indeed, no matter the outcome on Saturday, this promises to be a big season for Garner and having put in the hard yards over the winter, the prospect of it ending in celebration is a realistic one.