Holly Bleasdale has the chance to put a year marred by injury well and truly behind her this Sunday.
The Preston-born pole vaulter is set to compete at the World Indoor Athletics Championships in Poland and, little more than a year since claiming gold at the European Indoor Championships, she is looking to be amongst the medals again.
Having started 2014 in superb form a medal is well within Bleasdale's reach and would mark an outstanding comeback having missed the vast majority of last year's outdoor season, including the World Championships in Moscow, with Achilles and back problems.
The Sky Academy Sports Scholar admitted that it had been a difficult time but believes that ultimately she has returned to action in better shape than ever.
"It has been a stressful year," said Bleasdale. "I obviously had a great indoor season where I did really well and then the outdoor season didn't go to plan with my injury but I feel I've come back stronger.
"I'm technically better, I'm faster, stronger than ever and I feel like I'm in the best possible place that I can be."
Bleasdale's results this year bare out those comments with a meet in Germany last weekend the first time she has entered a competition and not emerged victorious, having to make do with third. Not that that result concerned her.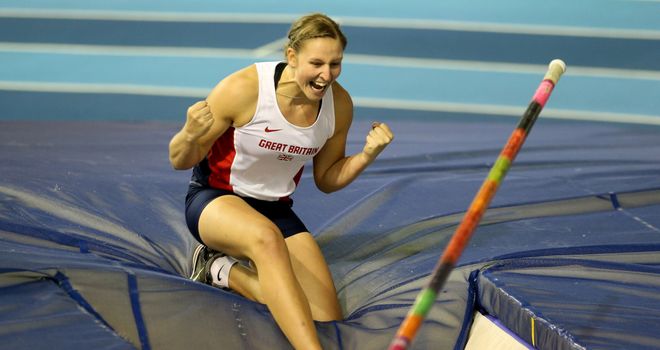 "I've won all of my competitions apart from the one at the weekend where I didn't quite jump to the best of my abilities, but it was more of a learning competition and tweaking things slightly before heading into the world indoors," she explained.
"So I do feel really, really confident ahead of the champs. I have been in really good form and I've just been enjoying myself so I looking forward to getting out there and competing."
With that in mind then, it is no surprise that Bleasdale has high hopes as she prepares to head off to Sopot.
"I'm looking forward to it a lot," she said. "I really enjoyed the last World Indoors that I did and obviously I went there and got a bronze medal.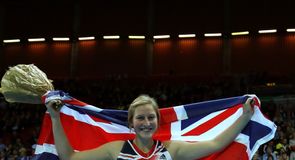 "I'm really looking forward to going back and trying to enjoy it but also to compete against the top girls in the world and hopefully battling out for a medal. It's quite tough this year because they've decided to do a straight final. So there's not a qualification and then a final, you just had to jump 4.71m to qualify.
"Twelve girls in the world have jumped that height so it is quite open but obviously it is different competing in a championship. The world indoor record holder Jenn Suhr will be there and Fabiana Murer the world champion in 2011 in Daegu so there are some really big names there so it will be good to compete against them - those kind of people are going to be my main rivals."
Bleasdale has made it clear since her return that she feels capable of jumping heights to match or even improve on her personal best of 4.87m this year but believes a slightly change in mentality is required at a major championship.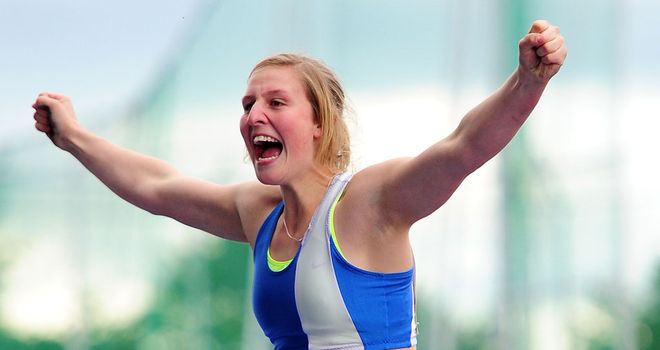 "At a championship you don't really worry about heights, you worry about focusing for a medal, competing and the top three so I think my first worry will be that," she remarked. "But obviously I'm going to have to jump high to get a medal position.
"So it's a balance really between going in there and competing but also wanting to jump 4.80, 4.85, 4.90 to make sure that that is good enough for a medal. I do think I'm in good enough form to jump .80's and I think that'll be enough for a medal so I just need to go there and jump as high as I can on that day and that'll put me up there."
Even at just 22-years-old, Bleasdale is no stranger to major championships and believes that after tasting victory at the European Indoors last year she is now hungrier than ever to succeed.
"That was massive, it was my first senior title," she recalled. "It was great standing at the top of the podium, hearing the national anthem and knowing I was the best in Europe on that day.
"I craved that feeling again which is really motivating me to go there in Poland in the World Indoors and keep competing at my best. I'm driven to get that feeling again. That's what I'm going there aiming for."
There are no guarantees, of course, but with her injury troubles behind her and the Commonwealth Games and European Championships in the summer, Bleasdale will hope that this year a major indoor championship medal can signal just the beginning for her, rather than the end.