Six months on from the launch of the Sky Academy Sports Scholarships, we spoke to a man who has been involved in the programme since its very inception almost three years ago.
Indeed, few people know more about the scheme than Sky Sports Development Director Robert Tansey.
We caught up with him to find out how the Sports Scholarships came about, how the Scholars were selected and the way in which the scheme may develop in the coming years.
Read the full transcript of our interview below.
Firstly, how did the Sky Academy Sports Scholarships programme come about?
"The first idea actually came in 2011, in the run up to London 2012. Obviously, we thought that we could start to help some athletes who had great potential but maybe weren't getting the funding they needed to perform to their best from governing bodies. Actually, it was Nicola Saunders who first brought it to us. I think she wrote to us, which got our brain cogs turning because this was an athlete who had previously done very well but then had some injury problems and couldn't get the right amount of treatment or warm weather training. So she was being slightly held back.
"At that point we started to think 'well, actually we've got great infrastructure here, we've got sport in our blood and it would be a great way of demonstrating our broader contribution to sport more generally if we could support some athletes.' So we did actually run a bit of a pilot scheme, if you like, between 2011 and the start of the scheme last year.
"We learnt a huge amount from that. Principally being that if we did it over a longer term and selected the athletes very carefully, we could potentially have a huge impact. The athletes we supported going into London, it turned out that for some of them it ended up being just another commercial relationship and they didn't participate hugely in the wider elements scheme. Whereas for the ones who recognised all the benefits they could get, it was a pretty transformational experience.
"For instance, Steve Brown, who was the captain of the GB Paralympic rugby team and was on the scheme last time round, he talks very eloquently about how at the start he thought 'oh brilliant I'm getting some money, this is fantastic.' But then actually realised that the mentoring, the media training, the exposure to programming side of our business actually totally changed the way he thought about the opportunities in life and what his future career might look like. He's actually now come on and done some on-air presenting and interviewing for us, he works on Game Changers.
"So seeing the transformation of people like Steve, it made us think that rather than do it over a shorter period – I think we started the other scheme about 12 months before London 2012 so it wasn't really credible that we'd helped the athletes achieve stuff in the Olympics because we hadn't been involved long enough – actually to do a longer term thing, so launching last year in 2013 gives us a three year run up to Rio, which is a tremendous amount of time, whereby we can have a really good relationship with these athletes and they can then get as much out of their relationship with Sky as possible."
So from there, how did the selection process for the Scholars work?
"Again that was interesting. What we realised from last time was that what would be hugely beneficial would be to bring in someone with some real expertise in the athletic and sporting arena, which is how we found Tony (Lester, head of Sky Academy Sports Scholarships).
"Tony had been a UK athletics coach for a good number of years and decided he wanted to stop that after London 2012 and was interested in doing something in the more corporate area, it seemed like the perfect fit. Here was someone, from Sky's perspective, that had deep knowledge of the sporting world but equally was tremendously interested in development of himself and of other people as well.
"So we hired Tony in to essentially run the scheme on a day to day basis. The first part of his job was scouring the country talking to coaches, governing bodies and athletes themselves to try and identify a long list of potential Scholars. The criteria being: great potential but also people who would really, really benefit from our support and who also demonstrated what he thought was the right sort of personality so that they would actually want to actively engage with us.
"It was an incredibly thorough process and Tony came up with a list of about 25 to 30 names which he and three others of us – me, Barney Francis, the MD of Sky Sports, and Andy Cairns, the managing editor of Sky Sports News - went through. We looked at all their profiles together with Tony to whittle it down to a shortlist and then we actually got that shortlist to come into Sky for an interview and presentation.
"Again, I think it was important for us to look them in the whites of the eyes and get a sense of the kind of people they were and also for them to meet us and see what we were all about. From day one it was much more than a commercial relationship where we sign a cheque and they go off and wear our logo or promote our brand, it needed to be more of a relationship between the athlete and Sky, so that both can benefit as much as possible.
"I think there was a shortlist of 16 and we ended up choosing 12 and that was an incredibly hard decision to take out four people when we had 16 outstanding candidates. We finally made our decision on the 12 and once everything was agreed and everybody accepted, we launched the scheme about a month later."
In terms of that relationship, what do you think are the benefits, specifically for Sky?
"So for Sky, as part of the programme it's definitely to showcase to the wider world our really broad contribution to sport as a whole. Sport is absolutely at the heart of Sky but it isn't just about buying rights and putting on live programming, it's about the development of sport and support for sport across the UK, at all levels. This then gives us a really neat and coherent scheme, one that we can go and talk about and demonstrate very clearly, to help young and upcoming talent in Britain and Ireland.
It's six months since the scheme launched. How pleased are you with the way it is going? What areas do you think are going well and is there anything that you think could be improved?
"I think what's worked very well are the relationships we are started to have with the athletes. It is very two-way, we have open access to the athletes themselves so we don't have to constantly go through agents and negotiate for time and appearances. There is that sort of one-on-one communication between Tony and Jamie (Stellon), who works for Tony, and the athletes and the coaches themselves.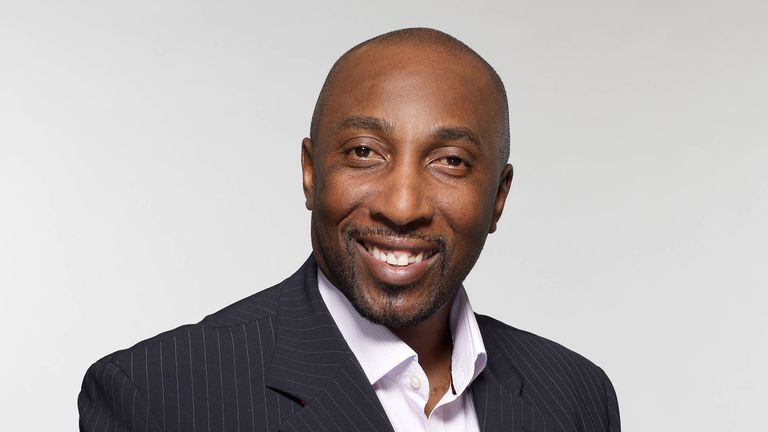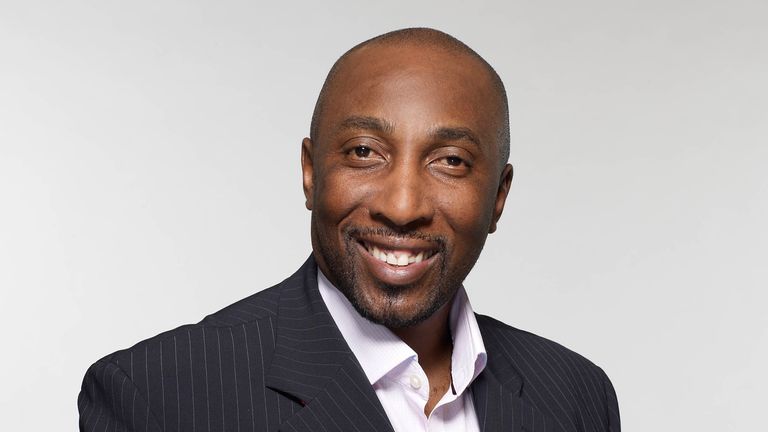 "I think the content that we're generating, all the 'Day in the Life' stuff, is great and I think Sky Sports News have got behind the scheme brilliantly. They're very keen to talk about the scheme and promote and show all the interesting things that are going on because, obviously, we want as many people as possible to know about it. I think the website is very good.
"So I think we've got the foundations of an excellent scheme. Then there's the recent announcement of the mentors where, again, we've paired the mentors very carefully with the athletes so that there is a good match. It's not just pairing a famous person with an up and coming person, it's pairing one of our talents who either has a shared background or has gone through experiences that we think that particular athlete is going to go through, so that they can use that wisdom, mentoring and advice over the next couple of years as they develop. So I think that is going to be hugely powerful.
"I would say in terms of what we can do better, it is always good for more and more people to find out about the scheme so we need to make sure our marketing, how we reach consumers and opinion formers, we need to make sure that we're relentlessly going away at that. It isn't just a navel-gazing exercise internally for Sky. The real benefit to Sky will be when everybody knows we're doing this and fully appreciates how we're contributing to sport in the UK and Ireland."
So do you see the Sports Scholarships growing in a similar way to Sky Sports Living for Sport then, perhaps?
"I think it is one of those schemes where there has to be a limited number of athletes. It is about very deep intervention amongst a quality bunch of people. So where in Sky Sports Living for Sport you can go into hundreds and hundreds of schools, you couldn't possibly do this scheme with hundreds and hundreds of athletes, because it does require that very close relationship between Sky and the athlete.
"I think obviously what we'd love to see over the next years is their athletic performance increasing, it would be brilliant to see them getting to European, Commonwealth, World and Olympic finals and hopefully win some medals, but we won't base success solely on medals. It's about how they're developing as people, how they're coping with the media, what their plans for the future are like so that they come out of this scheme better prepared for the future; the future in terms of their athletics and the future in terms of their longer term careers."
And finally, where do you see the scheme going from here? Are there any plans in place for the next class of Scholars from 2016?
"I'd absolutely love to see the scheme repeated. We're constantly monitoring how successful it is being and if it continues to be successful then I don't see any reason why we wouldn't continue. And if we were to continue, what I would love to see is the current crop of Scholars playing a role in both selecting the next set and then also playing a mentoring role for those new Scholars as well. I think that would be a real demonstration of the success of the scheme."