Today marks 100 days until the Commonwealth Games get under way in Glasgow this summer. Just two years on from the success of the Olympic Games in London, the event is another opportunity for British athletes to compete in front of a home crowd at a major championship.
However, it is not just British stars who will descend on Scotland's second city at the end of July, some of world sports' leading lights are set to compete in a variety of events with Jamaican sprinting icon Usain Bolt arguably the biggest name eager to make his mark.
Hoping to join him will be nine of our Sky Academy Sports Scholars with preparations well under way to ensure that they make the cut when the teams for England and, in Olivia Breen's case, Wales are announced.
I'm fairly confident that as long as I compete well on the day that I can win gold in Glasgow
One Sports Scholar who has really enhanced her chances of reaching the Games is Siobhan-Marie O'Connor. The Bath swimmer was in excellent form during the weekend's British Gas Swimming Championships, held in Glasgow, picking up two medals on the opening day.
As well as silver in the 100m butterfly, O'Connor set a new personal best to win the 200m freestyle gold medal, her first British title, and in a Commonwealth Games consideration time.
"This year my freestyle has come on," she said after the race. "I've always had the speed but haven't been strong enough to hold it together in the field so today has been a great test."
The 18-year-old's performance should be enough to see her take her place in the England squad for the Games where even greater challenges will await. But, given O'Connor's form so far in 2014, she is likely to head into Glasgow in high spirits and confident of challenging some of the best swimmers the Commonwealth has to offer.
Amongst the other Scholars competing Holly Bleasdale will be amongst the favourites for a medal in the pole vault and the Cardiff-based athlete fancies her chances of securing the top prize for England.
"I'm fairly confident that as long as I compete well on the day that I can win gold in Glasgow," she told Sky Academy Sports Scholarships recently.
Intriguing contest
European bronze medallist Jack Bateson and reigning world champion Savannah Marshall will be eyeing further accolades in the boxing whilst gymnast Sam Oldham is expecting an intriguing contest when he comes up against some of his GB team-mates who will be competing for Scotland.
"I'm really looking forward to it," he said. "I was in Glasgow at the end of last year and saw the arena that we're going to compete in and it's going to be a great competition.
"We don't get the chance very often to compete as England and Scotland, as our home nations, so it's going to be an interesting competition.
"The fact that Scotland have got such a strong team this year is going to make it really close I think and make it really good for the spectators watching. It's going to be amazing, a really exciting competition to be part of."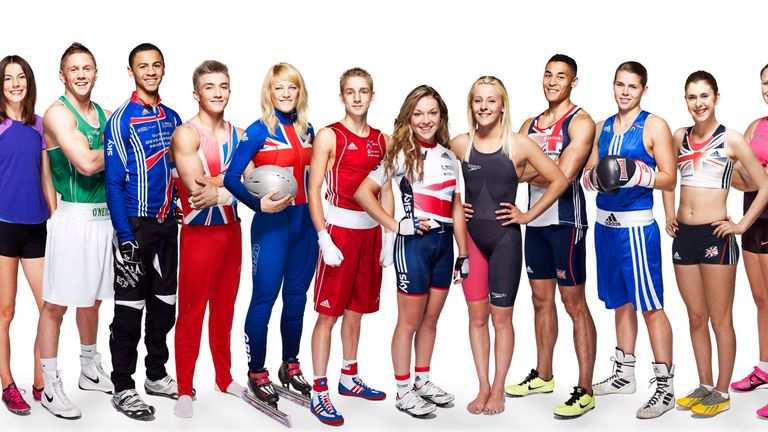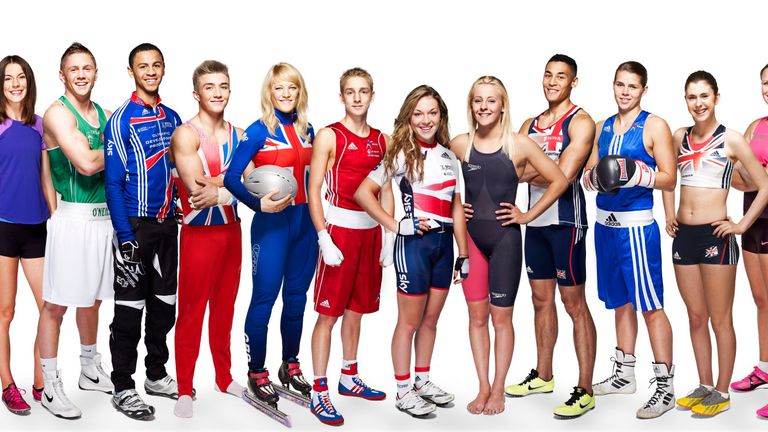 Cyclist Lucy Garner made her senior GB debut at the end of the 2013 season and will be aiming to represent England in Glasgow and her early season form suggests that she is in with a real chance of doing just that.
On the athletics track Jessica Judd will have hopes of emulating her European Team Championships success of last year in the 800m and after almost two years struggling with injuries, a fit-again and refreshed Louis Persent is eyeing a late surge to win his place on the England team for the 400m.
"I think the state of the 400m event in this country is that there are a lot of people bunched together and I see that as an opportunity to step out from the pack," commented Persent.
The Games will undoubtedly provide the perfect platform for many athletes to showcase their talents, not least the 9 Sky Academy Sports Scholars who will hope to be there. You can follow each of every one of their journeys at www.skysports.com/scholarships as the countdown to Glasgow begins in earnest.