With the Commonwealth Games little over two weeks away, we preview gymnast Sam Oldham's chances of gold in Glasgow.
As an Olympic bronze medallist already, and with consecutive European high bar silver medals to his name, Oldham will be hoping to add a Commonwealth Games medal to his collection.
I want to kick on and stake my claim as one of the top gymnasts in the world this year
The 21-year-old Nottingham-born gymnast has had a solid season so far and believes he is "on par" with where he would have liked to be at this stage in the Olympic cycle. High bar gold in the British Championships in Liverpool earlier in the year has arguably been the highlight of his 2014, alongside his silver on the same apparatus in the European Championships.
With a strong competition expected between the English and Scottish teams in particular, Oldham will need to be at his best to compete for an all-around medal. However, having only narrowly missed out in the British Championships he will be confident of making the final step onto the podium, while on the high bar he must be considered one of the real favourites for the gold.
Oldham on...
Glasgow 2014: "I'm really looking forward to it now. We had the kitting out last week and that brought it home just how close it actually is.
"It definitely feels a lot more real now, training is going really well so I'm looking forward to getting up there to Glasgow. It should be a really exciting championship.
"I think first and foremost (the target) is to win as a team. Individually I want to challenge for the all-around medals and the top spot."
Fans: "There will be a lot more friends and family watching so it's going to be very exciting in that respect. I think the atmosphere when we get out there is going to be pretty awesome.
"Obviously I've not competed in a Commonwealth Games before so it's a new thing for me and something I'm really looking forward to."
2012 comparisions: "It's obviously not on the scale of the Olympic Games but it's kind of the next best thing in terms of a multi-sport event. Ahead of Rio it's definitely an event I'll be hoping to get a lot more experience that I can use going into Rio.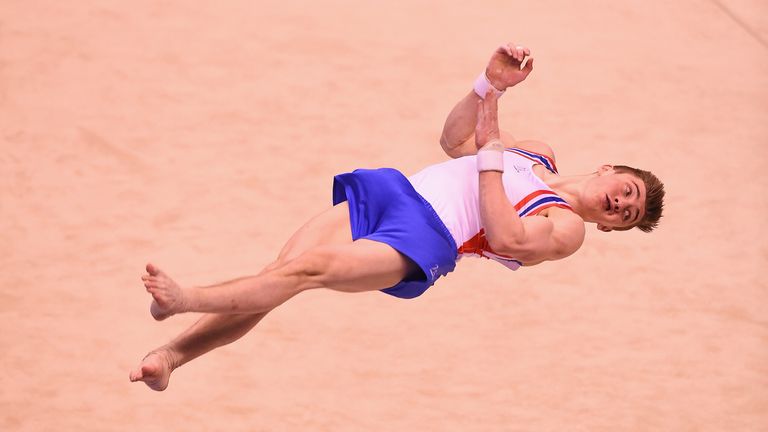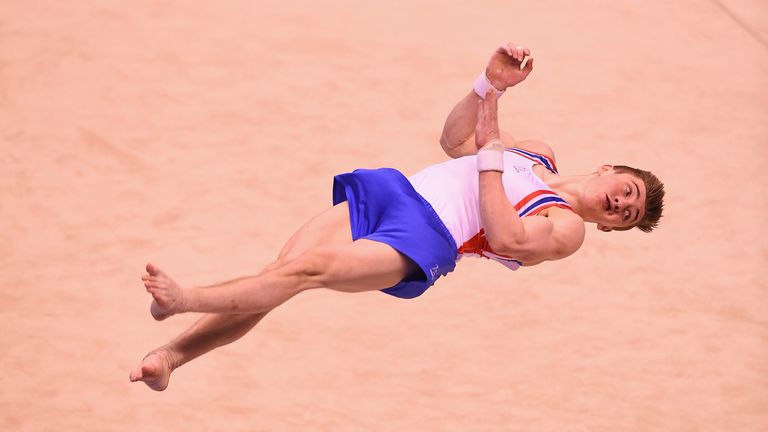 "With it being a multi-sport event, staying in a village, you don't get another opportunity to do that before the Olympic Games. I'll definitely be taking everything in and almost treating it like it is an Olympic Games I guess, kind of a dress rehearsal.
"Even though we're a long way out, you've got to use all the experiences that you can get. It's not on the scale of the Olympic Games and London 2012 was amazing but it's gone now and we're focusing on Rio. This is the next step for me on the road to 2016 and short-term to the World Championships later in the year."
The road to Rio: "I'm very happy, at the moment, with how things are going. My consistency is starting to improve now, the base routines that I wanted are pretty much there, my fitness is really good, my health is really good and training is going incredibly well.
"Everything seems to be going in the right direction. I think it's a big year for me this year and I split it into three parts in my head. The first part is done, the part is the Commonwealth Games and, like I said, I'm using it as a big stepping stone to the World Championships because I want to go into the Worlds challenging for medals, trying to win medals.
"We're at the halfway stage and now I want to kick on and stake my claim as one of the top gymnasts in the world this year."