As the Commonwealth Games draw near, we spoke to Jessica Judd about her hopes for Glasgow 2014.
That would be a really big step for me, to try and make the final, but I'm not taking anything for granted
One of the rising stars of British athletics, Judd came to the fore last summer with impressive victories in the European Team Championships and the Birmingham Diamond League meet.
A disappointing exit in the heats of the World Championships followed, and injuries during the winter threatened to hamper her progress. However, the 19-year-old and her coach Rob Denmark continued to put in the hard yards and their determination was rewarded as Judd set a personal best of 1:59.77 at the Diamond League meeting in Oslo, just her second race back from injury, to finish third.
It was the second time Judd had gone under the two-minute barrier and her time was the fastest by a British athlete this year. The competition in the 800m will be fierce in Glasgow but the teenager has shown she can mix it with the best and while a medal may be a tough ask this time around, a place in the final is a real possibility with the promise of more to come.
Judd on…
Glasgow 2014: "I'm really happy to have made the squad, especially after the injury I had because I wasn't quite sure what was going to happen. Now I'm very excited to go to a home Commonwealth Games – it's going to be brilliant."
Targets: "I'd like to try and get through the heats, that would be a really big step for me to try and make the final but I'm not taking anything for granted. I did the World Champs last year and couldn't get through the heats, so I know it's not easy."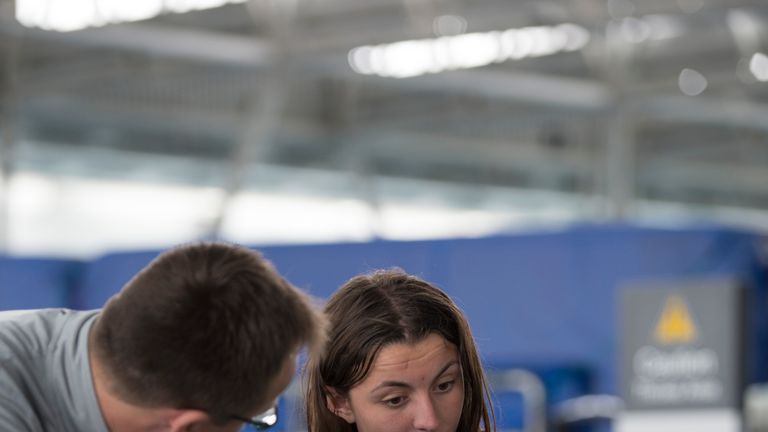 Preparation: "It's been really good, it's the first time I've been away for training. It was a bit weird, I've never been warm weather training or anything like that so it was the first time away and (altitude training) was four weeks away from home, which is the longest I've ever been away. It was a lot to get used to but I absolutely loved it."
Personal best run: "I was so nervous before, I didn't even think about the time and I crossed the line thinking I hadn't got a PB and I hadn't gone under two (minutes). I was disappointed that I only came third because I go into every race to win but when it finally sunk in that I'd beaten some really good athletes I was happy. Then when I found out it was a PB, I was ecstatic!"
Winter injuries: "We had three months of really hard work; aqua-jogging and bike. It was really tough and I don't want to go back there but I think it's made me stronger now and I'm reaping the rewards at the moment."