Having won four medals at the Games already, O'Connor came in to the event full of confidence and it showed as she led from the start and effectively had the race sewn up by the halfway stage.
Australia's Alicia Coutts was her main challenger but after another incredible start O'Connor found herself comfortably in front even after the first 50m.
Earlier, O'Connor was dominant as she qualified for the final. The Bath swimmer touched home in 22:11.42 having been able to ease off considerably in the freestyle leg and still win by a distance.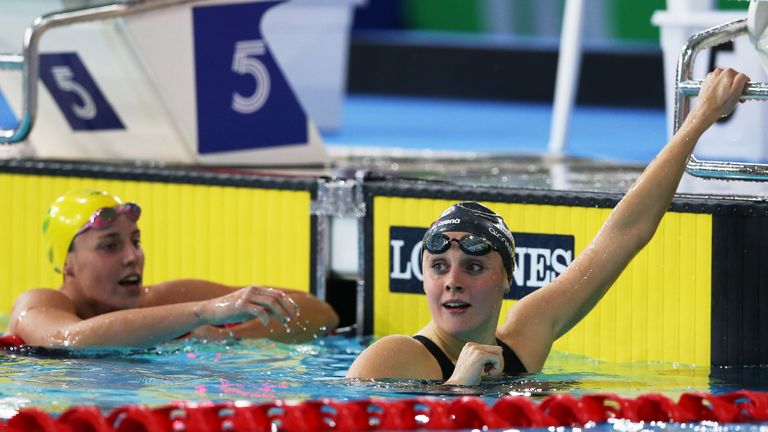 There was no letting up this time though and the Bath swimmer hammered home her advantage in the final 50m freestyle to set a new Games record and a British record of 2:08.21 - more than two seconds ahead of the field.
It was Coutts who took the silver in 2:10.30 with Hannah Miley (2:10.74) claiming the bronze for Scotland.
Speaking after the race, O'Connor revealed that before the Games she didn't think a gold medal was a realistic target but was delighted to proven herself wrong.
"I've had a really good week up to this point and things went my way today," she said. "I didn't come into the meet thinking a gold medal was a realistic target because there were some amazing swimmers in that race.
"I've trained so hard this year and that was the dream result. I was just one race away from making it a better week than I could have ever imagined and I'm absolutely over the moon to do it."