While many will be slipping into their slippers and tucking into their monumental piles of food on Christmas Day, spare a thought for Olivia Breen.
The 20-year-old Paralympic sprinter and long jumper will not be holding back with the celebrations, but the festive menu will not be without a large dose of hard work.
Olivia, supported on the Sky Academy Scholarship scheme since London 2012, reveals all....
Wow! I can't believe another Christmas is here. This year has gone by so quickly. The last part has gone especially quickly as I have had so many changes in my life.
I've moved to Loughborough, I've changed my coach and I've started a college course. Life has been very busy but I am loving it!
I finished college last week but because I am still training I have stayed on in Loughborough. I am really excited about going home as it seems I haven't been home for ages and there is no place like home at Christmas.
My grandparents are coming up from Wales to be with us and then it will be Mum and Dad, my brothers, Dan and Jack, and me. There will no doubt be others around as well to make lots of Christmas fun.
I am also really looking forward to getting together with my school friends who I really miss.
Christmas this year falls on a Sunday which is usually my day off from training, but it's something of a Christmas tradition in our household that I train with my brothers.
Last year we went to the gym together but sometimes we may go to a nearby track to run off our dinner! We all love training and as we all live in different places now we don't get to train very much together anymore which we all miss.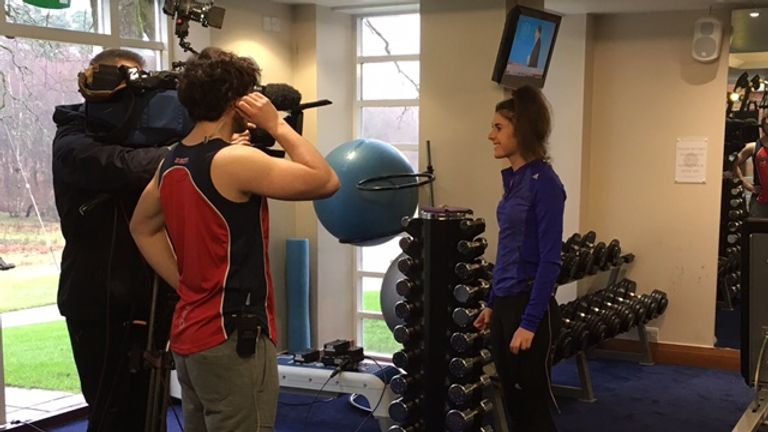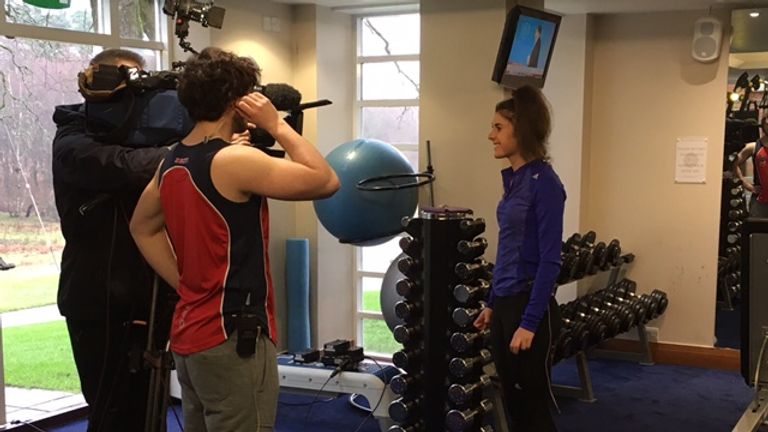 I will be probably doing the gym again on the big day. I am in my heavy phase of the gym which involves working mainly on the legs. I always want to be the best I can be and if that means training on Christmas Day then that's what I've got to do.
I love Christmas dinner though - especially all the vegetables and turkey. Fortunately for me, I am not a big fan of Christmas pudding, mince pies or anything with cream so I don't feel as though I am being deprived of those things because I don't like them anyway.
My brothers and I always make some chocolate Christmas cookies which are quite hard to say no to! I also always like to have a chocolate orange in my Christmas stocking so that's my treat I like to give myself.
A tin of chocolates is also rather tempting and as Christmas only comes once a year, I don't think having one or two is a big crime. I think as long as I am sensible I can have one or two treats.
At the end of January I am travelling with my boyfriend to America to meet his family which I am very excited about. We are also planning to spend some time in New York and Miami. Being disciplined in the States is going to be tricky with their enormous portions but I think I will be fine. I can't wait.
If I have an opportunity to train on New Year's Day then I will, but I think I will probably be feeling a little jet-lagged!
---
WHAT'S COMING UP FOR OUR SCHOLARS....
NOV 25 - DEC 22: Holly Bradshaw, South Africa training camp
FEB 3- 5, 2017: Elise Christie, World Cup short track speed skating in Dresden, Germany
FEB 10-12: Elise Christie, World Cup short track speed skating in Minsk, Belarus