I am currently in Kazakhstan competing in an international round robin tournament.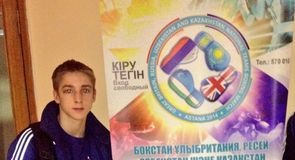 When I was travelling to Kazakhstan I thought I was here for a two-week training camp, but on arrival I found out I was competing in a round robin tournament from the 16-19 February with Kazakhstan, Russia and Uzbekistan.
The first week of training was brilliant. I have been sparring with three of the best boxing countries in the world and learning day by day.
The Boxing gym here in Kazakhstan is full with Olympic and World Championship medalists. It has been great to pick up some training tips from some of the world's best.
Boxing began yesterday. My first bout was against Kazakhstan, the home fighter. This was my first tournament in my new weight category - Flyweight (52kg).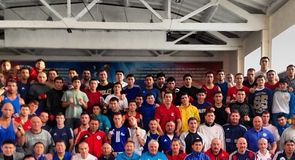 I knew it would be hard to get a win over here against one of the home boxers so I made sure I left everything in the ring.
I won the bout on all three judges' scorecards.
Another member of the Great Britain squad will box against the Russian boxer today and I will box again on Wednesday against Uzbekistan.