Hello everyone! I hope you are all well. I am having an amazing time in San Diego warm weather training at the US Olympic Training facility.
I am here with my coaches and 22 other athletes. We have been here two weeks already and I have one more to go. I'm really feeling the benefit of the intense training in the warm weather and feel really inspired by the surroundings and other athletes.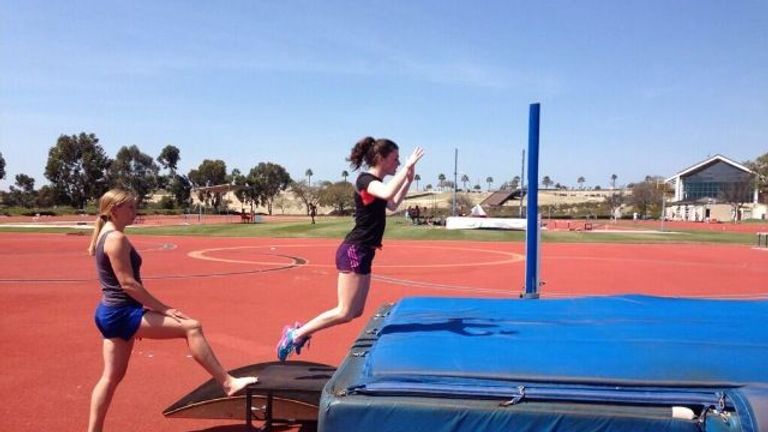 I am really looking forward to the start of the season and feel as though I have prepared well. My long jump training has gone particularly well which is good as I need to try and get a qualifying jump for the Commonwealth Games before the end of May - so fingers crossed for that!
My final week in San Diego is going to be spent block training, sprint training and, of course, long jump training. During my block training sessions I am really noticing the improvement in my strength since last season so I'm hoping that there will be a big improvement in my starts this season.
I know that Tony (Lester) recommended warm weather training at the start of my Sky Academy Sports Scholarship but I never appreciated the value of such intense training.
I will be back in touch when I return and will keep you updated with how the start of my season goes. I hope you all have wonderful Easters - sadly no Easter eggs for me!