Magic moments
We pick out some of the high points in five-time world snooker champion Ronnie O'Sullivan's career
Last Updated: 06/05/13 9:52pm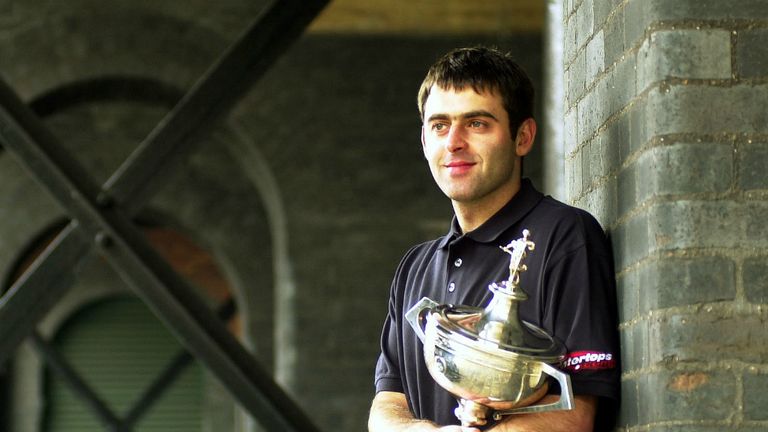 Now aged 37, the title comes 21 years into a professional career that has seen the Essex cueman reshape the game.
Here, we look at some of O'Sullivan's more memorable displays from down the years.
1997: Fastest 147
O'Sullivan's promise had already been brought to the nation's attention by a 147 break at the age of 15 and a UK Championship title success at 17. It was at the Crucible that he really won the nation's hearts, though, effortlessly posting a maximum break in his first-round clash with Mick Price in the astonishing time of five minutes and 20 seconds.
2001: First world title win
O'Sullivan finally cashed in his potential to win the game's biggest prize by beating John Higgins 18-14. A number of near misses left some wondering if the crowd favourite would ever win in Sheffield, but he dispelled all those doubts before dedicating the win to his father, Ronnie Sr, who was then serving a life sentence for murder.
2007: Semi-final maximum
O'Sullivan's UK Championship semi-final with Mark Selby was not high on quality but nonetheless went to a 17th-frame decider. Rather than playing cagey, snooker, though, O'Sullivan thumped in a breathtaking 147 and then admitted: "I cheated a bit really. I had been counting the dots on a spoon to keep focused." He beat Stephen Maguire in the final.
2009: New cue, same result
Forever trying to set himself new challenges to recover his old self, O'Sullivan resorted to smashing up his cue on the eve of the 2009 Masters and set about trying to win the tournament - one of his favourite events - with a brand new cue. "It was fun, I really went to town on it. I wanted an excuse not to play," he said. He achieved his mission, though, beating Selby in the final.
2012: Fourth world title
O'Sullivan entered the year under something of a cloud, with further talk of retirement combined with his ever-sliding ranking. Needing a positive result at the German Masters to avoid having to qualify for the World Championship, he came back from the brink in his first-round clash with Andrew Higginson before going on to take the title with a final win over Maguire. He then maintained his form through to the Worlds, making light work of stellar names such as Mark Williams and Neil Robertson before dismantling Ali Carter in the final.