World Snooker: Ronnie O'Sullivan will not play on the professional tour this season
World Snooker has announced that Ronnie O'Sullivan will not play on the professional tour this season.
Last Updated: 06/11/12 2:58pm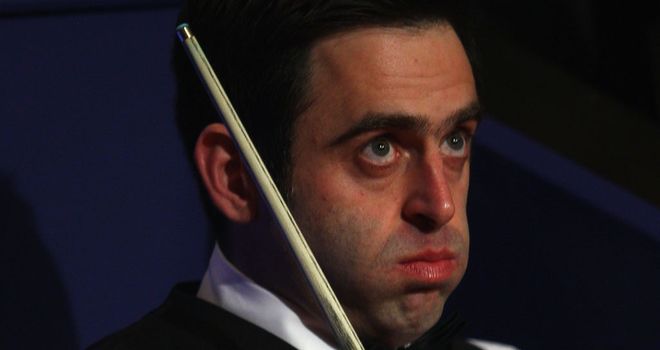 The Rocket, a four-time world champion yet still just 36, will spend the rest of the World Snooker Tour campaign away from the game in a bid to tackle the problems.
O'Sullivan, who undergoes sessions with a sports psychologist, has previously threatened to quit the sport and was involved in a contract wrangle that was eventually resolved in August.
He said in May: "There's certain pressures that I can't do with anymore. I asked for support from World Snooker and I never got it and I don't think I'll ever get it."
Responding to the news, World Snooker chairman Barry Hearn told Sky Sports News: "In a strange way I am very, very pleased with this announcement and I'm pleased with Ronnie's attitude.
"Since the World Championship he has had ongoing personal issues that he has not yet resolved that have resulted in him pulling out of a lot of events he has entered.
"Clearly in running the business and trying to satisfy sponsors and the paying public, we can't have players enter and not turn up.
"Ronnie has taken the correct decision and pulled out of the entire tour, subject to him clearing up these issues.
"He will be missed of course, but we haven't seen Ronnie on tour very much lately and the other players have picked up the mantle and come up with some excellent tournaments with fabulous viewing figures around the world. So we will miss him, but frankly it is probably for the best."