Stephen Lee match fixing: Barry Hearn says snooker will always catch cheats
Barry Hearn told Sky Sports that Stephen Lee's case shows snooker will not tolerate cheats.
Last Updated: 17/09/13 9:39pm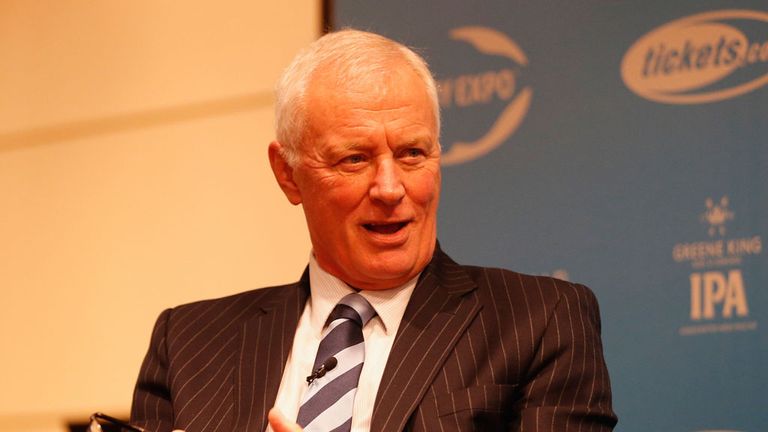 Former world No 5 Lee has been found guilty of fixing seven matches, and now as he awaits his punishment a life ban could well be on the cards.
Hearn is naturally disappointed that snooker has come under the spotlight, but says it could also be good news as it sends a message that the authorities are right on top of catching the cheats.
Ronnie O'Sullivan has also caused a stir by claiming that more players other than Lee are also match fixing in the sport, but Hearn insists snooker cheats will be caught.
"Corruption goes on in any sport, but I'm very pleased our integrity unit stuck to their task, we've promised our fans zero tolerance," Hearn told Sky Sports News Radio.
"We can't stop people breaking the rules, but we can educate them against it and then punish them if they do. Unfortunately for Stephen Lee he's thrown away an amazing opportunity to make lots of money in his chosen career.
"It's a poor decision by him and our job is to make sure we send out the right message that this will not be tolerated within snooker.
"While I'm disappointed, I'm realistic to know that this happens in life and I'm pleased that justice will be done and that the punishment will be hopefully severe and will send out a message that anything that endangers the integrity of the sport of snooker will be punished accordingly."
Hearn says that snooker's integrity unit is one of the best in the business and that the Lee charges prove that they have the means necessary to catch the cheats.
"I'm very proud of the integrity unit we have in snooker, I think it's one of the finest in the world. It has amazing resource and the case it put together against Stephen Lee was unanswerable.
"Now we have to wait until September 24 to see what punishment the independent tribunal hand out but I'm pretty sure it will be quite severe.
"This news, in a way, is good news for snooker because it shows we have the mechanics to get to the bottom of everything - we watch every single game and we're in a position to act.
"We have a global reach so we can find out pretty much anything, if there's an unusual betting pattern we can get to the bottom of it. So the message is don't even try it because you'll get caught and look what happened to Stephen Lee, World No 5 - career over."
Heard said he was "disappointed" with O'Sullivan, saying he had spoken to the world champion and "his people". Hearn said O'Sullivan "should name names" if he wants to make such accusations.
"We have written to Ronnie asking him to explain his comments and to provide details of any match-fixing and the names of the players that he is referring to," he said.