Barry Hearn promises zero tolerance approach to match-fixing
Barry Hearn has warned players found guilty of match-fixing they will face a zero-tolerance approach.
Last Updated: 25/09/13 4:14pm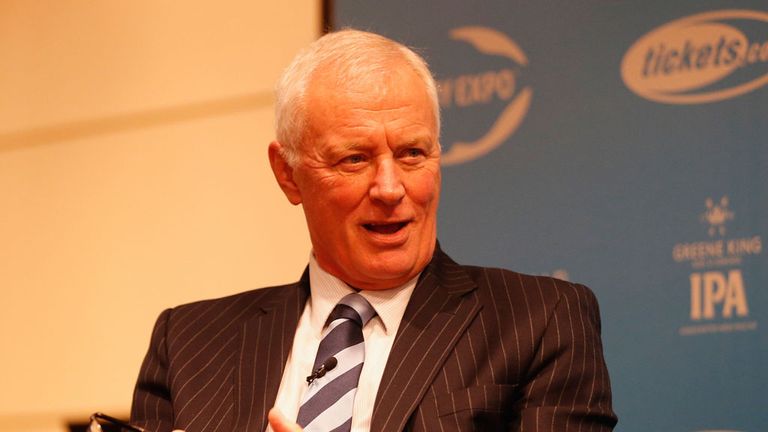 The former world No 5 was found guilty of seven match-fixing charges by an independent tribunal following an investigation into eight matches between 2008 and 2009.
No amnesty
Hearn has promised there would be no hiding place for those who would seek to damage the reputation of snooker and refuted the suggestion there should be an amnesty for players who come forward with information about retrospective cases.
"There is no amnesty, because if they have heard anything or they are guilty, they will be found and they will be punished," he told Sky Sports News.
"We don't think this is a widespread problem because we monitor betting patterns. But we can't start talking about amnesties.
"If someone is guilty they are just as guilty 20 years after the offence as they were on the day of the offence.
"There is a responsibility under the player's contracts to report any approaches within 24 hours.
"You can never be 100% sure and in life people will always be tempted. We talk to the gambling commissions around the world and if there is anything untoward, it comes to our attention."
Players
Hearn also highlighted the role players themselves can play in uncovering and reporting wrongdoing in the sport.
"The obligation is on the player if he has a problem. If someone has approached him he has a way of confidentially reporting it," added Hearn.
"Once that happens, our integrity department moves in, if necessary along with the police and we will make enquiries to ensure whoever is trying to influence a game pays the price.
"It is a very straightforward system but it relies on the players to monitor as well. We watch betting patterns but that is retrospective.
"If anyone is making any approach, there is a very simple system where they can clear themselves from any punishment by reporting it as it happens."