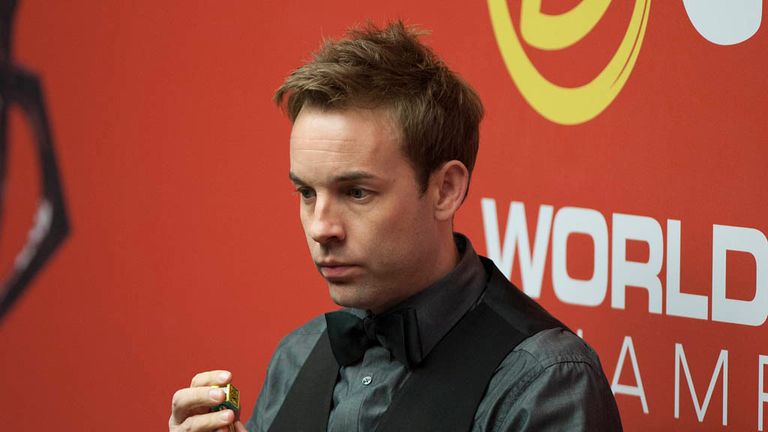 Ali Carter is planning to return to snooker in October at a low-profile tournament in Bulgaria.
The 35-year-old from Essex has been undergoing chemotherapy after being diagnosed with lung cancer in May.
He revealed earlier this week he was close to the end of his latest health battle and he has now entered the European Tour Players Tour Championship event in Sofia, which runs from October 3-5.
Carter wrote on Twitter late on Wednesday night: "I have entered my first tournament today, the PTC in Bulgaria!!"
He is battling cancer for a second time, after being cured of testicular cancer last year, and recently completed his course of chemotherapy for the lung condition.
He added: "Hopefully got my last treatment next week, which is radio frequency ablation to burn the remaining tumour away! Then I will be brand new.
"So #watchoutworld I have nothing to be afraid of anymore! And nothing I can't achieve..#beatingcancer #forthesecondtime"
Carter lost to Ronnie O'Sullivan in his two Crucible finals, in 2008 and 2012, and is a former winner of the Welsh Open, Shanghai Masters and German Masters.