Stephen Maguire dumped out of World Championship in 10-9 reverse to Dechawat Poomjaeng
Dechawat Poomjaeng produced the biggest shock of the 2013 World Championship with a 10-9 win over Stephen Maguire.
Last Updated: 24/04/13 10:02am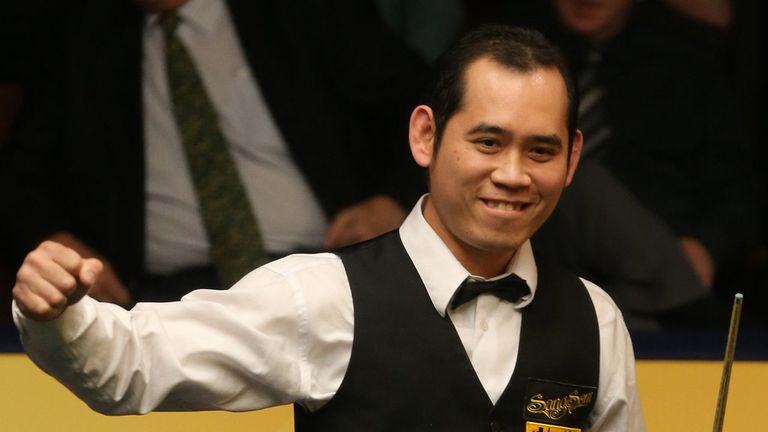 Poomjaeng's meticulous play - combined with a good rapport with the Sheffield crowd - unsettled Maguire, who led just once at 6-5 in a match that was forced into three sessions.
Maguire won the first frame of the extra session to level at 9-9, but a break of 63 helped Poomjaeng over the line and he punched the air and high-fived fans in the front rows on clinching victory.
"It just wasn't meant to be for me," said Maguire. "Take nothing away from him, he made some great breaks all through the match and luck favours the man who plays well and he played better than me.
Something missing
"I don't think he's the full shilling. I've never seen him before but there's definitely something missing. He seems like a really nice boy and very genuine.
"The crowd seemed to take to him and got behind him at the end and he seemed to be enjoying it.
"At the end it was a good break that he made. He plays very slow and he reminds me of Peter Ebdon. He's very similar. I was asking the referees, and that's his game. It works for him.
"It's disappointing for me but I could tell the way the match was going. I had a bad feeling about it. I came out at 9-8 and I didn't really fancy it to be honest.
"I'll have a pint and forget about it and move on to next season."