Snooker player Stephen Lee suspended during WPBSA investigation
Stephen Lee has been suspended from snooker after reports of suspicious betting during a match with John Higgins.
Last Updated: 12/10/12 10:20pm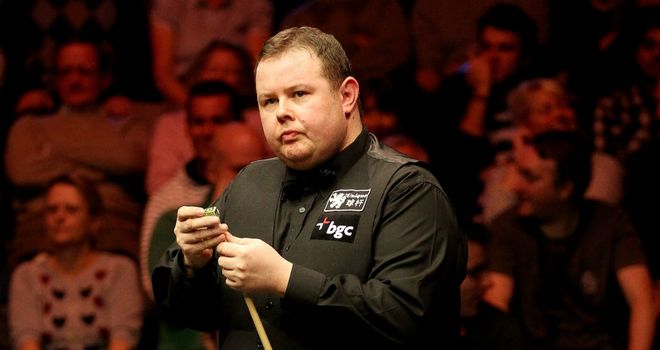 Lee was already the subject of an investigation by the WPBSA about match fixing allegations made back in 2010 - after the Crown Prosecution Service announced that no criminal proceedings would be launched.
However, with that case on-going and with the new additional allegations, the WPBSA have decided that Lee must be suspended until they get to the bottom of the matter.
"On 12 October 2012, the WPBSA was informed of suspicious betting patterns relating to a game between Stephen Lee and John Higgins played on 11 October 2012," read a statement from the WPBSA.
"This suspicious activity has also been referred to Nigel Mawer, the Chairman of the WPBSA Disciplinary Committee.
"The WPBSA have carefully considered both the initial information from the Gambling Commission which was reviewed on 5th October 2012 and the new information regarding suspicious betting patterns in relation to the match between Stephen Lee and John Higgins from 11 October 2012.
Action
"The WPBSA have concluded that it would not be appropriate for Stephen Lee to continue to compete on the World Snooker Tour whilst these investigations are undertaken and therefore WPBSA Chairman Jason Ferguson has taken the decision to suspend Stephen from competition whilst this enquiry is on going.
"Subject to his right to appeal, this suspension will remain in place until either the conclusion of the investigation or any resultant hearings."
Lee was said to be "absolutely devastated" when he heard of the suspension, according to his manager Adam Quigley, which came on the day of his 38th birthday.
"Stephen can't believe it is happening again, just one week after a case that has been outstanding against him for two and half years was dropped by the Crown Prosecution Service (CPS)," said Quigley.
"Stephen is absolutely devastated. He has worked incredibly hard this year to get back up to number seven in the world. He is sick of all this stuff getting thrown at him and feels there are doubts about him every time he misses a ball.
"Stephen was supposed to be going out for a meal with his wife tonight to celebrate his 38th birthday. He has booked his flights to a tournament in Antwerp next week. Now they are both cancelled and he is engaging a lawyer to fight his corner."