Mark Allen says snooker faces battle to win back fans after the exit of Ronnie O'Sullivan and Stephen Hendry
Snooker faces an uphill battle to win back fans after the exit of Ronnie O'Sullivan and Stephen Hendry, says Mark Allen.
Last Updated: 30/11/12 4:06pm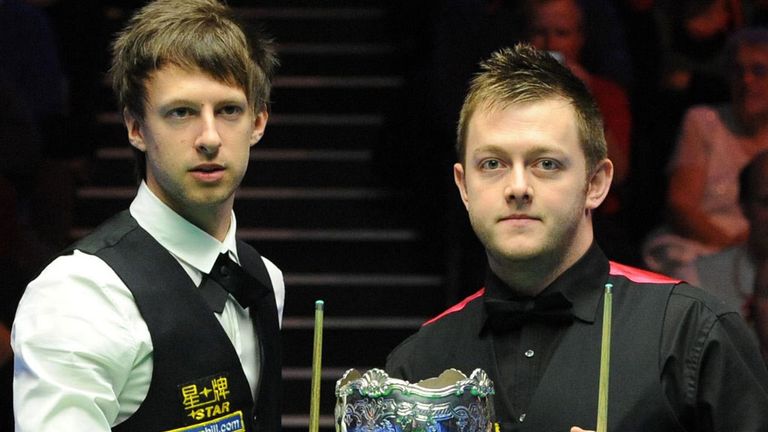 Allen will begin his UK Championship campaign this weekend against Marco Fu looking to go one better than last year when he lost out to Judd Trump in the final.
With seven-time world champion Hendry retiring in April and O'Sullivan on a sabbatical, Allen and Trump are regarded as the top two talents capable of attracting a new audience to boost the sport's popularity.
"I think Stephen's a bigger miss to the game than Ronnie, but from the financial side Ronnie is the big draw and I think the tournaments have suffered because of that," Allen said.
"The crowds haven't been the same and there hasn't really been that same buzz around the tournaments and it's going to be a bit of time before it can recover.
"I do think it's down to everyone. It's hard to single out myself or Judd. We just play. I don't think Judd goes out there to do anything different to what he would do in practice and it's the same for me.
"The crowds seem to enjoy watching me play. Snooker's in good hands but it's still going to take time for it to recover from there being no Ronnie or Hendry factor."
World no 1 Trump agreed with Allen that the sport needed changes and admitted that apart from watching O'Sullivan and John Higgins, snooker on TV bored him.
"It's a rough time for snooker and something still needs to be done to change the image of the game," the Bristolian told the BBC.
"Over the last couple of years, I've had a lot of people saying they only really watch it because of me and my style of play. The way I play will change things, there will be a lot more attacking snooker in the future.
"But snooker needs rivalries. Rivalries sell - people hating each other, wanting to beat each other up. In a way, I do want people to hate me. If that's going to attract more people to the sport, it's got to be done."