UK Championship: Defending champ and world number one Judd Trump ready for York
Judd Trump is in confident mood as he starts the defence of his UK Championship title on Saturday in York.
Last Updated: 30/11/12 4:50pm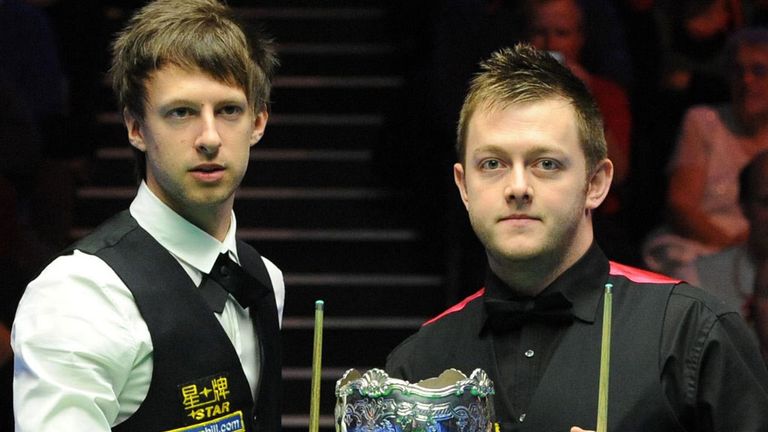 The world number one opens his campaign against Mark Joyce on Sunday in the chase for the £125,000 top prize, and he says he could not be more confident.
"I've had a good couple of weeks, I got to number one and won my last tournament so I'm going into it full of confidence," said Trump. "The UK Championships is a big event in the calendar so it'd be great to retain that title."
The Bristol left-hander has been a revelation on the snooker circuit, but although he has rapidly risen to the top of the rankings, he knows it will be even harder to stay there and add a world title he craves.
"It's a dream come true to get to number one, but now there's a harder task of staying there. Also I want to become world champion as soon as possible and that's my only other aim.
"I think everyone wants to beat the number one, there's kind of a bullseye on my head and people are going to try extra hard and they will raise their game against me.
"It'll be a nice feeling being introduced as the number one but I don't think pressure-wise there'll be any difference I'll just go out and try and play as well as possible."
Ronnie O'Sullivan was himself a young snooker prodigy but is taking an extended break from the game to deal with some personal problems, but that will still not diminish the achievement of winning any big events without him.
"To me it doesn't matter if I win a tournament whether he's in it or not," said Trump. "Everyone wants to beat Ronnie but you can only beat what's put in front of you. If Ronnie doesn't feel up to it at the moment then he needs to get his mind right and come back stronger.
"It would be really nice to play him in the World Championship final, that would be a dream come true. Not too soon though, I'd like to win a few events while he's not there and then he can come back for our world final."
Trump prepared for the 9-day event by playing 15 times world darts champion Phil Taylor in a snooker and darts exhibition.
"Phil challenged me to hit a bullseye, which was a bit tough but I managed to hit it on my fifth go so I was quite pleased with that, then I made him try and pot a blue and fire the white off which is a little bit harder, and a bit mean of me but I thought Phil could do it.
"I always watch the darts when it comes on TV, its great viewing and the atmosphere at some of the tournaments is brilliant. I'd like to try and get some of that in snooker."