Mark Selby says he needs to start reproducing his form on the big occasion
Mark Selby believes he has been trying too hard in a bid to shed the 'nearly man' tag at York this weekend.
Last Updated: 07/12/12 9:30pm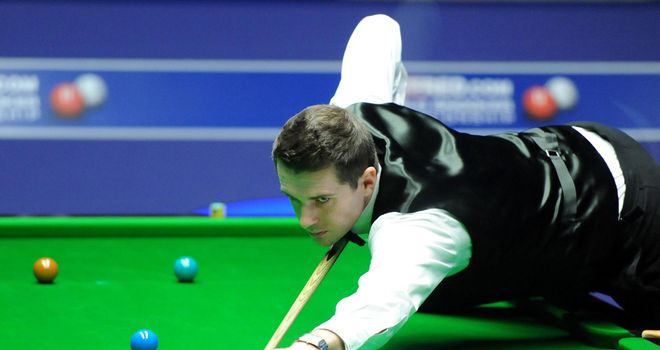 The Leicester man has just two ranking titles to his name, a poor return for one so talented.
He has made an unfortunate habit of reaching the business end of tournaments without carrying off trophies, and once again finds himself in the last four of the UK Championship.
However, he will return to the top of the world rankings if he beats Mark Davis in the semi-finals and knows what he has to do to stay there.
"If you look at some of my performances, like when I played Stephen Hendry last year at the World Championship and had six centuries in a first-to-13 match, I know I can do it," Selby said.
"It's just about doing it with more consistency, like John Higgins, Ronnie O'Sullivan and all the top-class players like that.
"I feel as though when I'm playing on top of my game I can win any tournament and beat anyone, but a lot of the time I go out there and don't seem to play my own game.
"I think it's definitely mental. I can't cue like I do on the practice table. I just seem to freeze. I wish I could just start matches after the interval.
"If I could do that, I'd be all right. I need to relax a bit more. The trouble with me is I want to win so bad I probably try too hard."