Neil Robertson shows emotion after beating Ding Junhai at Betfair Masters
Neil Robertson admitted he thought his hopes of defending his Betfair Masters title had gone up in smoke.
Last Updated: 13/01/13 8:52pm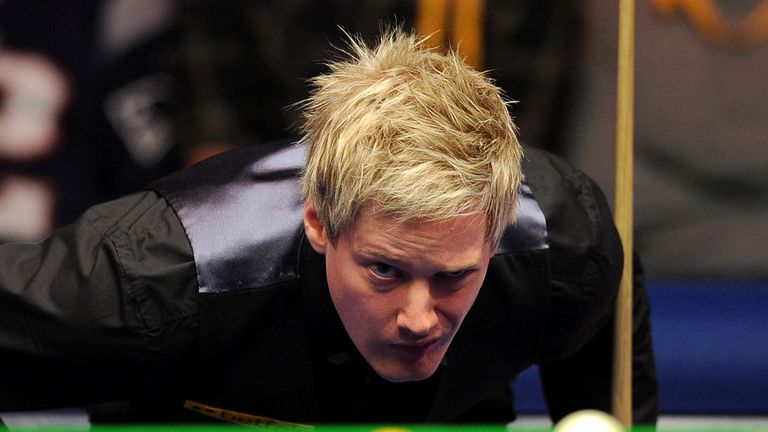 Ding, who had led 5-3 before Robertson made a 100 break in the ninth, looked to be compiling a match-winning break in the penultimate frame.
However, after potting the blue he had to play safe after just being unable to see a clear line through to his next red.
"He was unlucky to go into the pack off the blue. If the white had run another inch, it would have been all over," said Robertson.
"But I am in a fortunate position to be able to try and defend my title. I'm not having an easy run in terms of opponents as he played fantastically well.
"If I was told I could play like that for the rest of the tournament I would be happy."
Robertson also defended his exuberant celebrations before the match had finished.
"Novak Djokovic, Roger Federer, Tiger Woods when he rolls in a 12-footer to
win a major, they all show emotion. It's good to see passion," he said.