Welsh Open: Ken Doherty stuns world No 5 John Higgins in Newport
Ken Doherty dumped world No 5 John Higgins out of the Welsh Open on Tuesday with a stunning 4-1 success.
Last Updated: 12/02/13 10:11pm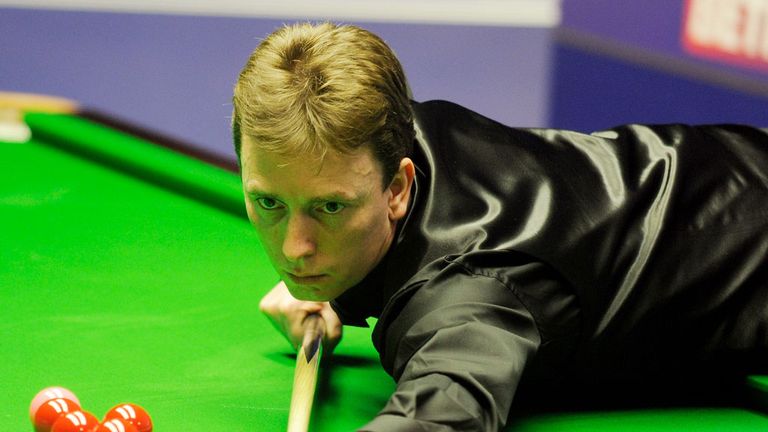 Higgins had been in fine form at the Newport Centre, beating Gareth Allen 4-1 with breaks of 120, 99 and 97, but could not replicate that display against his fellow former world champion.
Doherty took the first two frames but Higgins won a tense third, clearing from the green to settle a low-scoring and closely-fought frame.
The Irishman needed several attempts to wrap up the next frame, but finally did so by potting the final brown to move within one frame of victory.
A break of 46 put him in control in the next and Higgins' response stalled at 14 before the Irishman sealed his place in the last 16.
There was another shock in Newport on Tuesday as Shaun Murphy lost 4-3 to Pankaj Advani in a tense deciding frame.
Neil Robertson, the 2007 champion, made breaks of 71, 56 and 70 in a routine 4-1 win over Ian Burns while Mark Allen beat Marco Fu 4-2.
Stephen Maguire looked in good touch with a 4-2 win over Anthony Hamilton, with breaks of 89 and 100 in the early stages.
"I have played Anthony a few times this season and he has beaten me," said the Scot. "He's a great player and he was scoring heavily at the start. It was a good match for the first four frames and then we both struggled."
Maguire will next face Matthew Stevens, a 4-2 winner over China's Liang Wenbo. Liang had beaten Ryan Day in the preliminary round but could not add a second Welsh scalp.
Sam Baird made short work of an upset win over Northern Ireland's Gerard Greene, a break of 73 wrapping up a 4-0 win for the world number 89.