Judd Trump says Dominic Dale slowed down their Welsh Open first round clash
Judd Trump fought back from 3-1 down to beat Dominic Dale 4-3 in the first round of the Welsh Open.
Last Updated: 13/02/13 10:59pm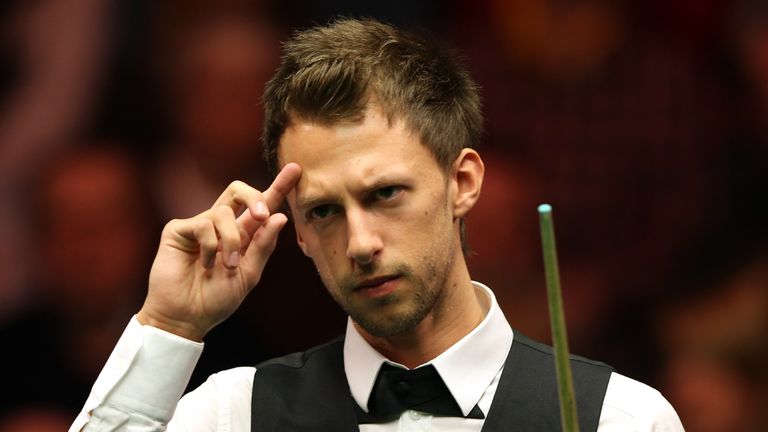 Trump has been struggling for form this season, falling at the first hurdle in the UK Championship, Masters and German Open.
Having won a qualifying round here, he looked set for another early exit when Dale went 3-1 up but managed to battle back.
Dale had a chance to triumph in frame five but ran out of position after a run of 32 and played a poor safety, allowing Trump to clean up.
Trump was on the ropes again in frame six but a Dale break ended on 40 and Trump replied with a 55 before winning a safety battle on the green, and he then added the decider with the help of a run of 50.
And Trump said to worldsnooker.com: "Players are changing their game to play slower against me.
"Dominic was too slow for himself and it caught him out towards the end. He usually goes for his shots but he took no chances today.
Matured
"Some players have a game plan to slow me down and hope I lash out. A couple of years ago I would have panicked in that match, but I showed patience today."
Trump will now take on Andrew Higginson, a 4-2 winner over Michael Walsey, but the World No 1 Mark Selby was beaten 4-0 by Joe Perry, who had breaks of 74 and 111.
Perry said: "It has been a while since I played like that at a venue.
"I played Mark in Germany a couple of weeks ago. He beat me 5-2 and took every half chance that came his way.
"I knew I would have to play well today, although I was surprised that he didn't take his chances this time."