Stephen Lee has 'a case to answer' over match-fixing says WPBSA
Stephen Lee has "a case to answer" over allegations of match-fixing at four tournaments say WPBSA.
Last Updated: 14/02/13 4:04pm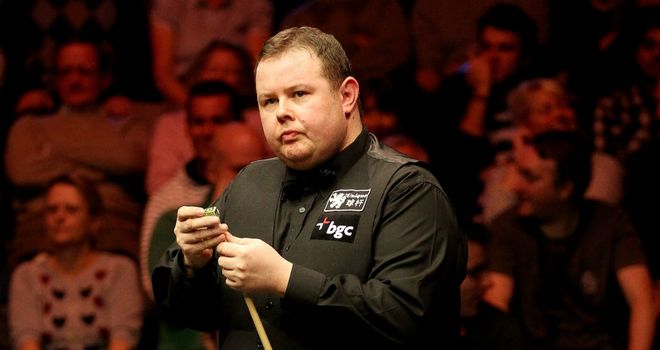 The 38-year-old from Trowbridge, who began this season as world number eight, is alleged to have breached WPBSA rules in matches at four tournaments, including the 2009 World Championship.
The WPBSA said in a statement on Thursday it had considered a "large amount of material" before deciding to take action against Lee.
Lee is currently suspended from competition and Jason Ferguson, chairman of the WPBSA, has decided the ban will remain in force until the conclusion of the formal independent hearing or hearings, arranged by Sport Resolutions UK.
No date has yet been set for these.
In a statement, snooker's regulatory body said: "The WPBSA has gathered a large amount of material from the Gambling Commission, West Midlands Police and third parties in relation to these allegations.
"This has been a complex investigation where the material has had to be traced, recovered and re-evaluated with regard to the WPBSA rules.
"The available evidence has now been considered and in accordance with the disciplinary rules, the chairman of the disciplinary committee has decided that there is a case for Stephen Lee to answer in relation to a breach of the WPBSA members rules.
"These alleged breaches relate to four matches at the Malta Cup 2008, two matches at the UK Championship 2008, one match at the China Open 2009 and one match at the World Championship 2009."
Lee's current suspension relates to an investigation into suspicious betting surrounding his Premier League match with John Higgins in October last year, which is ongoing.
Lee responded through his lawyer, Tony Miles, in a statement which read: "Mr Stephen Lee wishes it to be clearly known that he denies all allegations brought against him by the WPBSA.
"He does not accept that he has been involved in any breaches of the rules and regulations and is gravely disappointed that a decision has been taken to bring proceedings against him."
Miles continued: "Mr Lee is shocked by the suggestions made against him, he has been a professional snooker player for 20 years and has always sought to up hold the highest standards as required of such a player. He has fully co-operated with the WPBSA in its investigation.
"He continues to be suspended by the WPBSA and the impact of suspension and the allegations upon him and his family is considerable.
"As a hearing is now to take place it would not be appropriate to make any further comment at this stage."