China Open snooker: Shaun Murphy fought back to deny Jack Lisowski an upset
Mark Selby and Shaun Murphy will square off in the semi-finals of the Beijing China Open.
Last Updated: 30/03/13 12:02pm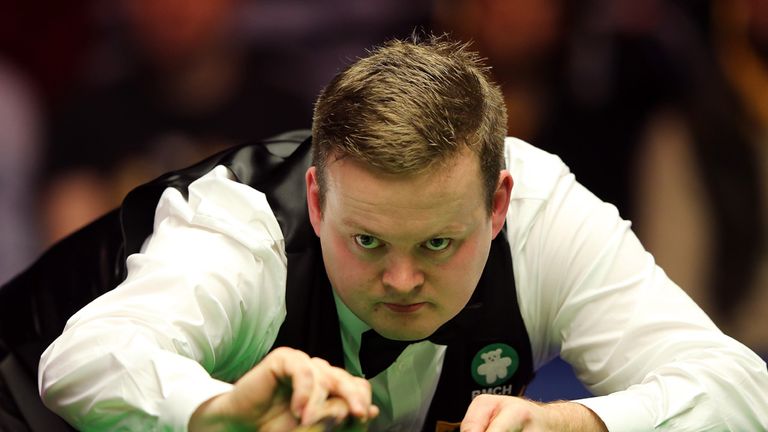 Selby eased to a comfortable 5-1 win over Mark Williams but Murphy had to fight back from two frames down to beat surprise package Jack Lisowski 5-4.
Having already beaten Judd Trump and Mark Davis this week, Lisowski had Murphy on the ropes when he led 4-2 after frame six.
But Murphy levelled with runs of 40 and 48, before rolling in final frame breaks of 41 and 36.
Murphy said: "There's a fine line between winning and losing, and I had a bit of luck at the right time.
"Jack is a player we're going to see a lot more of in the next 10 or 15 years, we have glimpsed the future this week.
"People had better learn how to say his name properly because he's going to be around for a long time. He's very talented and confident, and he plays an aggressive style of snooker."
The Selby-Williams contest was a little scrappy but Selby made fewer errors and, aided by breaks of 64 and 72, he cruised into the last four.
Chances
"Mark had a lot of chances but he missed too many balls," said Selby. "He kept giving me chances and I managed to take them in the end.
"As long as I keep winning, then I have the chance to play better, and I'm now only two matches away from winning the title. I feel relaxed and I'm enjoying playing."
Neil Robertson will play Stephen Maguire in the other semi and the Aussie is in fine form, having lost just three frames in the tournament so far.
He defeated Marcus Campbell 5-2 in his quarter-final, accomplished breaks of 113, 89 and 87 aiding his cause.
"It's a dream semi-final line-up," said Robertson. "The four of us all came through together and started winning tournaments around the same time. Both semis will be hard to call."
However, after his 5-1 win over Stuart Bingham, Maguire said: "Stuart and I both played garbage today.
"I started off OK but after that it got worse. If I could afford it, I would give the crowd their money back, but I can't. It just felt like a practice match, we both felt very flat.
"I'm looking forward to tomorrow and just hoping I can find a bit of form. If not my luck will run out sometime, I can't win the tournament playing like that."