Shaun Murphy admits he would welcome the chance to play Jimmy White in the World Championship
Former world snooker champion Shaun Murphy admits he would love the opportunity to face Jimmy White at the Crucible.
Last Updated: 12/04/13 8:58pm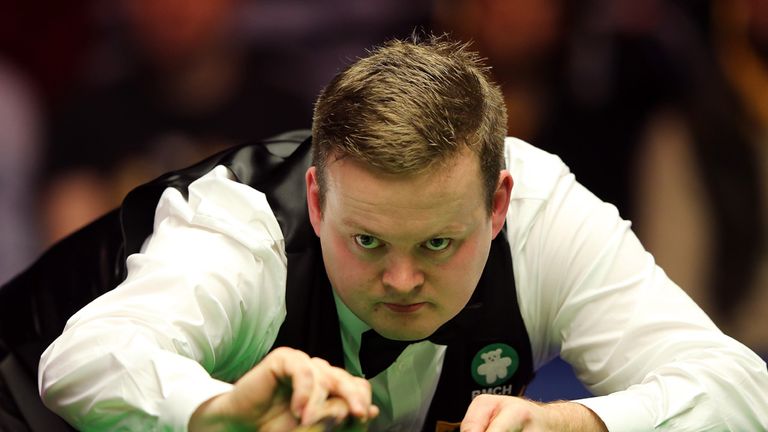 Six-time beaten finalist White must defeat Robert Milkins in a quailifier on Sunday to secure his place in the first round of the competition, which gets underway in Sheffield on 20 April.
'Whirlwind' White, 50, was beaten in the 1984 final and then every year from 1990 to 1994, with his last appearance in the World Championship coming seven years ago.
But Murphy believes he still has the quality to claim his first world crown, should he
"The chance to play him in the World Championship is something that I never really thought I would get," said Murphy.
"So if he does qualify and if we are paired together, it would be a great thrill. I'm sure that somewhere deep down, he knows he has still got the game to be a world champion.
Capable
"I'd be surprised if he seriously believed he was going to win the World Championship this year, because the standard has just got so good.
"But he is capable of it - he has always been capable of it, and it is a surprise to many that he has never won it. So who knows?"
One player definitely involved this year is Ronnie O'Sullivan, who confirmed in February he would end his self-imposed sabbatical from the game to compete at the Crucible and Murphy welcomed the news.
"I was pleased for snooker," said Murphy. "It is great that he is back in the game, and where better to make his return than the World Championship and the scene of his victory 12 months ago?
"None of us in snooker were really that surprised that he decided to come back.
"He is the biggest draw in the game and having him in the event makes it even more special."