World Snooker Championship: Ken Doherty misses out on Crucible place
Former world champion Ken Doherty was beaten in a deciding frame in the final round of qualifying for the Crucible.
Last Updated: 15/04/13 12:22am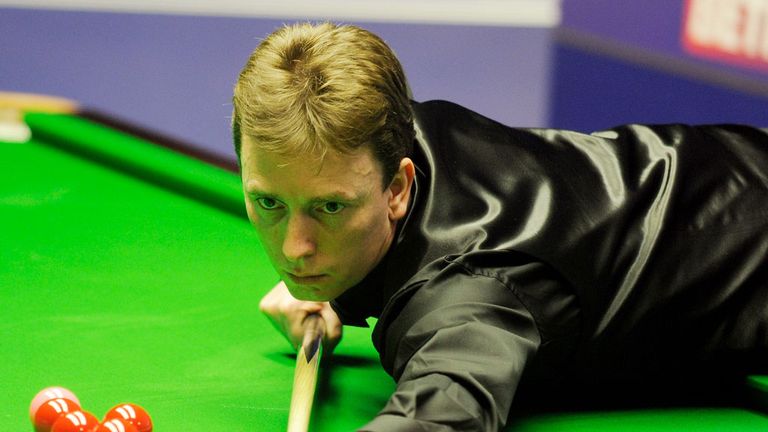 The 43-year-old Doherty recovered from 9-4 behind and then 9-7 and 55-0 adrift to level his best-of-19 tussle with Matthew Selt at 9-9.
But that was where the 1997 champion's fightback ended, with Romford man Selt turning the screw to seal a 10-9 victory and a debut at the Betfair World Championship, a tournament that starts next Saturday.
Selt, 28, knew defeat would have been hard to take, saying: "It would have been catastrophic. Ken started playing well.
"I started to get a little edgy. But I knew if it went to a decider I would be calm because the pressure would reverse. I felt calmer than when I was 9-4.
"Now it feels very, very good. I'm really looking forward to it. It's massive for me."
McManus return
Scotland's Alan McManus ended his seven-year wait for a Crucible return when the two-time semi-finalist earned his place in the main draw.
The 42-year-old Glasgow potter beat Leicester's Tom Ford 10-5.
Sussex's Mark Davis booked his place with a 10-6 win over Chinese left-hander Liang Wenbo.
White missed out on a fairytale return to the Crucible when the six-time Betfair World Championship runner-up lost in the final qualifying round.
The 50-year-old 'Whirlwind' was beaten 10-5 by fellow Englishman Robert Milkins as he attempted to reach the main draw for the first time since 2006.
White said: "It is very disappointing after finding some form recently. We both struggled with the table, and there were a tremendous amount of kicks.
"I didn't play well at all out there - if I had got to 9-7 I might have had a chance but I got a kick on 66 or so, my highest break of the match.
"But I will still be going up to Sheffield to support Ronnie O'Sullivan."