Ronnie O'Sullivan not setting big targets ahead of return to professional snooker
Ronnie O'Sullivan admits it would be a 'fairytale dream' if he marked his return by retaining the World Championship.
Last Updated: 15/04/13 6:29pm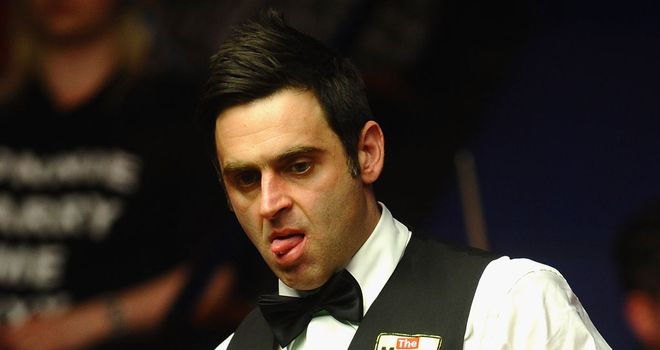 The 37-year-old has been out of the limelight since his 2012 Crucible victory, opting to take the best part of a year off to spend more time with his family.
He returns on Saturday when Scotsman Marcus Campbell is his first-round opponent, but despite being one of the favourites to win the tournament, he admits having a little more fun is to the forefront of his mind.
"There's a part of me that wants instant success," the four-time champion said. "That would be nice, but for me it's just about having fun.
"I'd like to win another world title in my forties. I've not set myself the goal to win this year's world title because that would be a bit of a silly goal. I'd like to be a world champion when I'm 40. It gives me a bit of leeway.
"It's the long game I'm looking at, rather than just the short-term. This is just the start. It would be a fairytale dream, but last year was my greatest performance.
"I'd had a good season and it was expected by pretty much everyone that I was going to win the tournament before it started.
"To me that is the ultimate achievement, because anything other than a win would've been seen as a failure in most people's eyes. This year it's a different ball game. I've come here with no matches under my belt. It'll just be nice to be out there playing. I don't have anything to prove to the general public.
"It's like my own reality TV show. It could be car crash, it could be good. You just don't know. If I'm cueing all right and feeling all right, then I should be a match for anyone, but who knows? The World Championship is a one-off event and the form book usually goes out the window."