Ronnie O'Sullivan plays down World Championship chances after first-round win over Marcus Campbell
Ronnie O'Sullivan insists he isn't getting carried away after his first-round victory over Marcus Campbell.
Last Updated: 20/04/13 10:26pm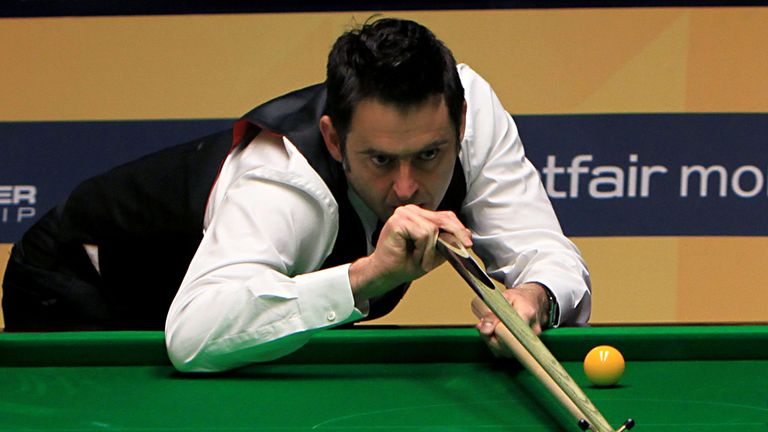 The defending champion made short work of Campbell, winning 10-4 to set up a second-round tie with either Ali Carter or Crucible rookie Ben Woollaston.
There was some early rust in O'Sullivan's game, which was no great surprise given his lengthy spell out of the sport, but he largely untroubled by Campbell.
"Do I fancy my chances of going on and doing really well? Probably not but stranger things have happened, we'll just have to wait and see," O'Sullivan said.
"It's like trying to get fit for the marathon the day before the marathon starts. You're not going to do it. It's something that might take three tournaments and a couple of beatings.
"I've never been in this position before. It's as new to me as it is to you. It should be fun watching it though."
O'Sullivan is not convinced his performance justified his status as the tournament favourite, and despite scoring heavily he suspects there are weakened areas of his game that others may exploit.
He said: "I wasn't nervous. I wasn't sure how the match was going to go, how I'd compete. I'm treating it like an experiment, so we'll see how it works out.
"In the balls I played okay. The safety wasn't great and the long potting wasn't great.
"In general I probably wasn't as slick and sharp as usual. But not playing for a year means you lose that match tightness. Playing matches will bring that back."