Ronnie O'Sullivan beat Marcus Campbell 10-4 in first round of World Championship
Ronnie O'Sullivan made a convincing return to snooker as he swept past Marcus Campbell 10-4 at the Crucible.
Last Updated: 20/04/13 10:34pm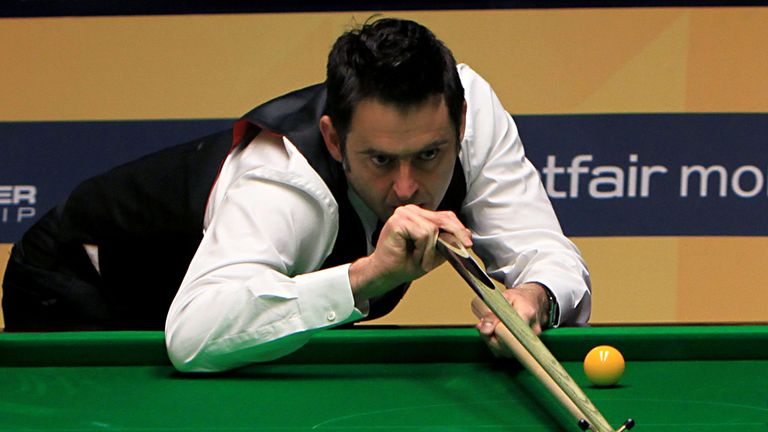 There was some early rust in O'Sullivan's game, which was no great surprise given he has been out of the sport for nearly a year, but he could afford that against a 40-year-old opponent who seemed to rather freeze in the spotlight.
O'Sullivan led 7-2 after the opening session and returned in the evening session with breaks of 102 and 90 as he sealed his last-16 place.
"It was all right. The journey has been excited since I said I was playing, over the last five weeks," O'Sullivan said.
"I wasn't nervous. I wasn't sure how the match was going to go, how I'd compete. I'm treating it like an experiment, so we'll see how it works out.
"In the balls I played okay. The safety wasn't great and the long potting wasn't great. In general I probably wasn't as slick and sharp as usual. But not playing for a year means you lose that match tightness. Playing matches will bring that back.
Unfortunate
"Do I fancy my chances of going on and doing really well? Probably not but stranger things have happened, we'll just have to wait and see."
Campbell felt he was somewhat unfortunate to be on the end of such a one-sided scoreline, stating afterwards: "I didn't make many mistakes. I'm happy with the way I played. It was a good match to be involved in."
Jack Lisowski's Crucible debut proved anticlimactic as the 21-year-old hot prospect fell 6-3 behind against Kent's Barry Hawkins.
World number four Shaun Murphy ran into early trouble against qualifier Martin Gould before the 2005 champion dug himself out of trouble to lead 5-4 overnight.
Chester's Ricky Walden made a break of 140, making him the early frontrunner for the £10,000 top-break prize, in building an 8-1 lead over Nottingham's Michael Holt.