Ronnie O'Sullivan still intends to quit snooker after World Championship
Ronnie O'Sullivan insists this year's World Championship will be his "last farewell" after cruising into the last four.
Last Updated: 01/05/13 10:22pm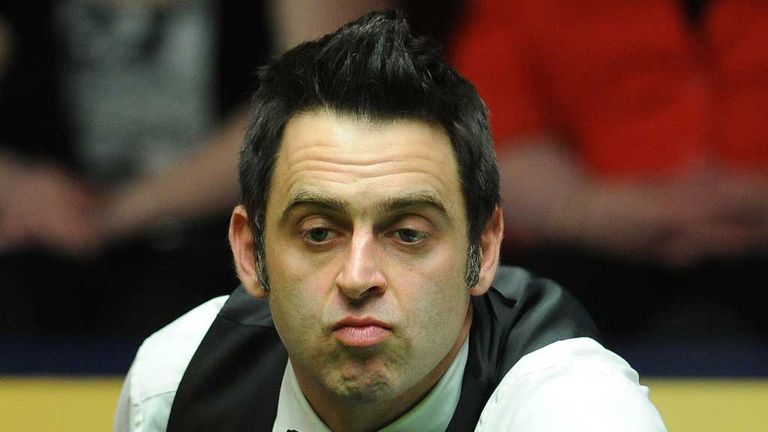 The four-time world champion, who has spent most of the last year in self-imposed exile dealing with personal issues, crushed Stuart Bingham 13-4 to set up a mouth-watering clash with Judd Trump.
But O'Sullivan claimed his decision to return to Sheffield to defend his title was motivated purely by money, and that he did not miss the sport during his hiatus.
"It's nice to be in the semi-finals but I didn't really miss snooker," he said. "But I missed having something to do and I was struggling for a bit of money.
"I'll be honest, I still owe the school money for my children's school fees, I haven't paid the last two or three terms. I didn't know what was going to happen here but I've made a little bit of money now so I can go and pay the school fees now for the next two years.
"But really I don't think snooker is for me. This could be my last proper major event. As far as putting my heart and soul into snooker, I don't think that's what I want to do anymore but I had to give it a go. I needed some money quick.
"I have signed a contract with my sponsor to play in 10 events so I'll play in those."
Unhappy
Asked if he would be in Sheffield for next year's World Championship, he added: "I've no intention to come back. If I find something else to do you definitely won't see me.
"I've kept my cards close to my chest but there's no reason to keep them close now. This is my last farewell, it's my swansong. I'm happy; I'm done. I can't keep putting myself through being unhappy.
"I wish I could just smile it off, shrug it off but it's not like that for me. I wish I had the attitude of players who come here and smile and enjoy it. I just beat myself up too much and it's not healthy."
But the defending champion did at least promise his legion of fans that he intends to bow out as a five-time world champion, and that he will be 100% focused against the talented Trump.
"I'll be out there trying my nuts off," he said. "I'm a competitor and I hate losing. I will fight to the death. They'll have to scrape me off the table.
"I've got five days left potentially, it could possibly be three, and if I can't get through that then something's seriously wrong. The light at the end of the tunnel is it doesn't have to go on any longer."