Ronnie O'Sullivan claims he is as important to snooker as Tiger Woods is to golf
Ronnie O'Sullivan has compared himself to Tiger Woods as he bids to clinch a fifth Betfair World Championship.
Last Updated: 06/05/13 9:35pm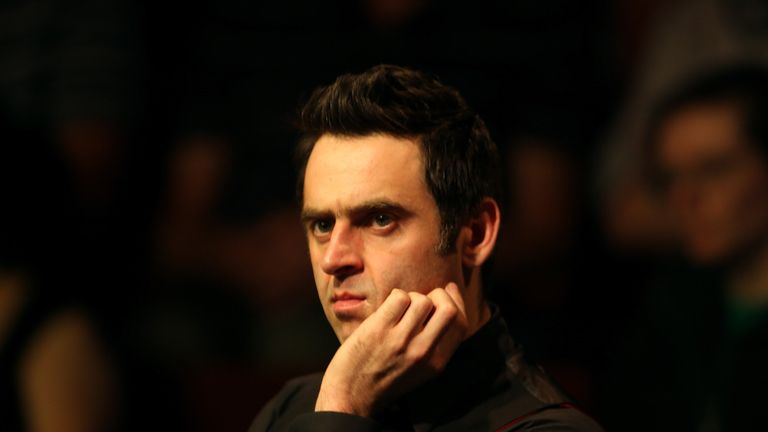 The 37-year-old leads Barry Hawkins 10-7 after the first day of their best-of-35 final at the Crucible and requires a further eight frames to get his hands on the trophy again and become the first player since Stephen Hendry in 1996 to make a successful title defence in Sheffield.
O'Sullivan believes golf lost its appeal when Woods was out of the game in late 2009 and early 2010 after the American's marriage fell apart.
And he says a similar thing could happen in snooker if he acts on one of his numerous threats to retire.
"When Tiger Woods had his time out, I didn't want to watch golf unless Tiger was playing," O'Sullivan said.
Shock
"In some ways, I think that's what people would like from me: to play, whether I win or lose."
O'Sullivan has again said he might retire before next year's World Championship, but he was supposed to be missing this tournament too until making a late decision to enter.
So the suggestion that this will be his farewell to snooker's most famous stage has to be considered in the context of many such warnings in the past.
O'Sullivan was comfortable with the expectation on his shoulders going into the final with Hawkins, even though he saw it as no help.
He said: "I suppose for the last 10 years I've been favourite for most games I've been in and I've been used to that position.
"But it doesn't make the games any easier, sometimes it makes it more difficult because obviously if I do lose people will say it's a big shock."