World Snooker Championship final: Ronnie O'Sullivan could return to Sheffield next year
Ronnie O'Sullivan has not ruled out defending his World Championship title after defeating Barry Hawkins.
Last Updated: 07/05/13 8:58am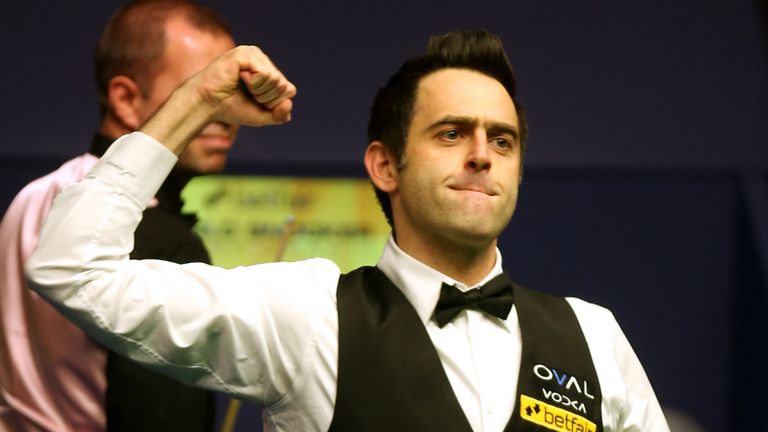 'The Rocket' had already compiled six century breaks - a record for a Crucible final ahead of Monday's final session and he duly reeled off the three frames he needed to complete an 18-12 victory and claim his fifth world title.
The 37-year-old, who earlier in the tournament said he had returned to pay school fees and would not come back to Sheffield next year, then suggested the door could be still open for another title defence.
"My main motive wasn't to come here and win it. I was kind of bored, sitting on the sidelines with nothing going on and I thought, 'I can do it'. Something to just keep me busy for the next six weeks, preparing for the worlds," he said.
"And then coming here, I like Sheffield, I love the tournament and being at the Crucible, so it filled a nice gap of eight weeks and I've got to keep busy now.
"It's been great just to get something back in my life."
'Pure snooker'
Asked whether he would be back at the Crucible next year, he replied: "I've had a great time and I enjoyed every moment. I love playing and I'm definitely going to be playing in some smaller events, as to me that's just pure snooker.
"Here, there is a lot going on and it's hard, but I just love playing so I will definitely be playing in some smaller events and we will just see what goes on."
Meanwhile, surprise finalist Hawkins hailed his opponent who he believes is "the best in the world".
He said: "I tried my hardest and made more mistakes than Ronnie did and I can't afford to do that against him. He's unbelievable.
"I'm glad I made a game of it and pushed him a bit. It's a shame I lost but Ronnie's by far the best player in the world so there is no shame in that."