World champion Ronnie O'Sullivan says snooker needs some new entertainers
Five-time world champion Ronnie O'Sullivan claims snooker is in need of an Eric Cantona.
Last Updated: 07/05/13 11:02pm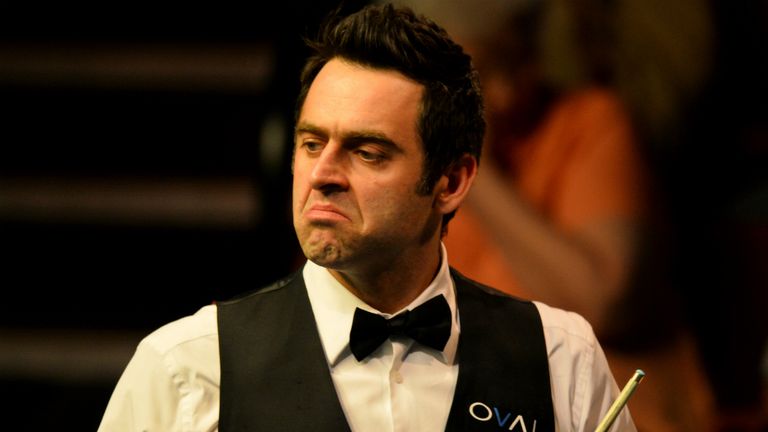 O'Sullivan retained his world title on Monday night with a 18-12 win over Barry Hawkins, making him the first player to complete a successful defence since Stephen Hendry in 1996.
With a record six centuries in the final, the win was an impressive achievement for O'Sullivan, particularly as the 37-year-old had taken almost a year sabbatical out of the sport.
However, 'The Rocket', who earlier in the tournament said he had returned to snooker to pay school fees, said the sport is in need of a new band of entertainers.
"The standard's great," he said. "Look at the way Barry played in the final.
"But what you are lacking is someone who adds a bit of pizzazz.
"I think every sport needs someone like Alex Higgins or Eric Cantona, it's about the characters.
"They're all nice guys and all good boys, but it needs someone to get in there. Some of them are trying to do it but it's just not natural. You need someone like me who just comes out and does my thing.
"I'm a bit off-key sometimes but people like that. A lot of people are trying to put on an act and I think people see through it and they're not really buying it. So I think you need another crank to come along."
Future
Despite continued retirement threats over the past fortnight, O'Sullivan then suggested the door could be still open for another title defence.
But it may take some persuasion from World Snooker chairman Barry Hearn to convince O'Sullivan he should bid for a third successive Crucible title, and a sixth in all.
"Barry's been good to me over the years and I love him, he's like a family member to me," O'Sullivan said. "If I can help Barry out in any way, he knows my number. I'm there.
"If they want to pay me to go, as long as the fee's right I'll go anywhere.
"I want to try to get myself something away from snooker to help me enjoy the game. I'm going to try to grow something and still play snooker for fun."