Stephen Lee will face a disciplinary hearing in September
Stephen Lee will face a disciplinary hearing into allegations of match-fixing in September, the WPBSA has confirmed.
Last Updated: 19/06/13 10:53am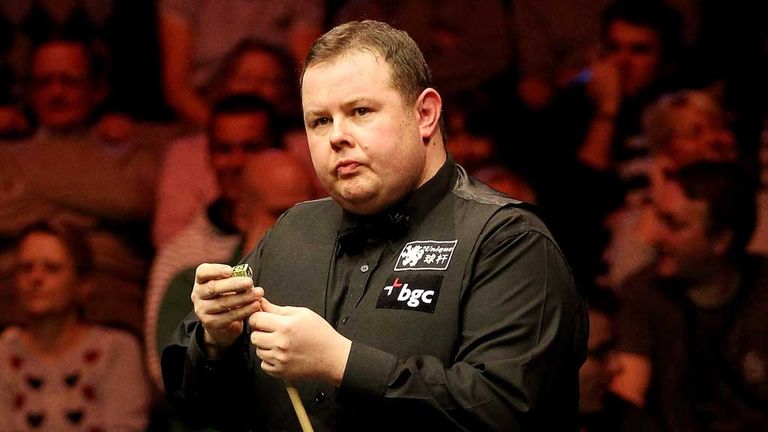 The World Professional Billiards and Snooker Association (WPBSA) said Lee will have his case heard on September 9, but criticised the 38-year-old for holding up the case.
Lee has been suspended since 2012, over allegations originally made in 2010 that he breached WPBSA rules in matches at four tournaments, including the 2009 World Championship at The Crucible.
The Trowbridge professional, who has protested his innocence, hoped he would be given the chance to clear his name for this year's Sheffield showpiece in April, which was eventually won by Ronnie O'Sullivan.
But a statement from the WPBSA read: "On February 14, 2013, Stephen Lee was charged with serious breaches of the WPBSA members rules (betting rules) in relation to eight matches over four tournaments in 2008-09.
Appointment
"As per the WPBSA disciplinary rules, the WPBSA requested that SR UK [Sport Resolutions] appoint an individual to sit as an independent disciplinary hearing board to hear the case against him.
"On March 7, Adam Lewis QC was appointed by SR UK to act as the independent disciplinary hearing board. A timetable was set down for the proceedings and this was agreed by those representing Mr Lee.
"The WPBSA has met all the requirements set down by the independent disciplinary hearing board, unfortunately Mr Lee has not.
"This has caused significant delays to the process which have been compounded by Mr Lee changing his legal advisers on three occasions.
"On June 17, Mr Lewis set a new timetable for the proceedings and a date of September 9 for the case to be heard."