UK Championship: Coventry and York set to swap tournament for the 2014 season
The UK Championship could be on the move again as snooker looks set for a significant venue reshuffle next season.
Last Updated: 02/12/13 7:52pm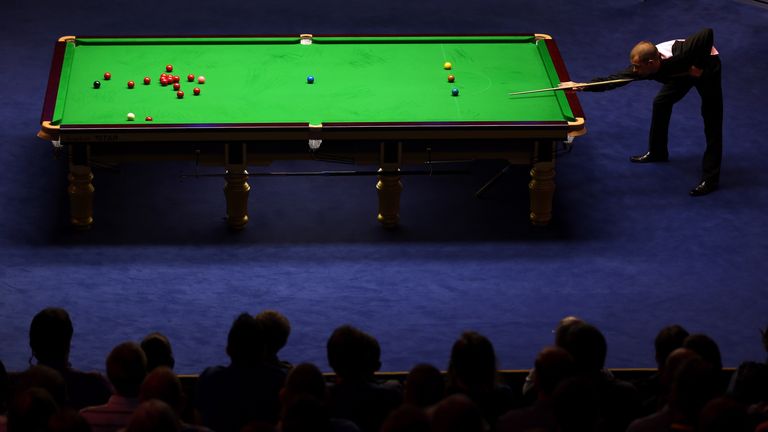 An expanded first-round field of 128 players has tested the constraints of York's Barbican Centre, and the contact for the historical city to host the tournament expires at the end of the year.
It appears the Ricoh Arena in Coventry is the most likely alternative for 2014, particularly after it successfully staged the recent Champion of Champions.
Indeed, the locations could end up doing a swap deal, with York set to take that event to fill the void in the schedule.
Jason Ferguson, chairman of the World Professional Billiards and Snooker Association and a World Snooker board member, is open to such a move.
"That would certainly be a possibility. I wouldn't rule out something like that happening," he said.
"We love the venue, we've been here many years. We've always got good crowds, we love the Barbican Centre and we love the city.
"It's just the logistical issues with the tournament expanding to 128 players, and it's a question of what facilities we're able to provide for those players.
"We've just had the Champion of Champions, which was a great tournament and the Ricoh Arena is a great venue.
"It's one that we could work with and it could house the number of tables that we need."
Well travelled
The UK Championship was first hosted in Blackpool back in 1977 but has since travelled around to Preston, Bournemouth and Telford. York previously had a six-year run before taking over again in 2011.
The early stages at the Barbican this year have seen four tables running side by side in the main arena and four more in an ancillary sports hall venue.
The facilities drew particularly strong criticism from Mark King after his second-round loss to Fergal O'Brien, while reigning world champion Ronnie O'Sullivan revealed he changed for his opening match in a hotel toilet.
Ferguson added: "In three and a half years we've gone from six events up to 30 so that brings with it logistical complaints, which we've seen this week from some of the players.
"Some of that is genuine, we'd hold our hands up that we've not got everything right."