Stephen Lee set to start appeal against 12-year snooker ban
Snooker player Stephen Lee is due to begin his appeal against a 12-year ban for match-fixing on Thursday.
Last Updated: 30/01/14 7:45am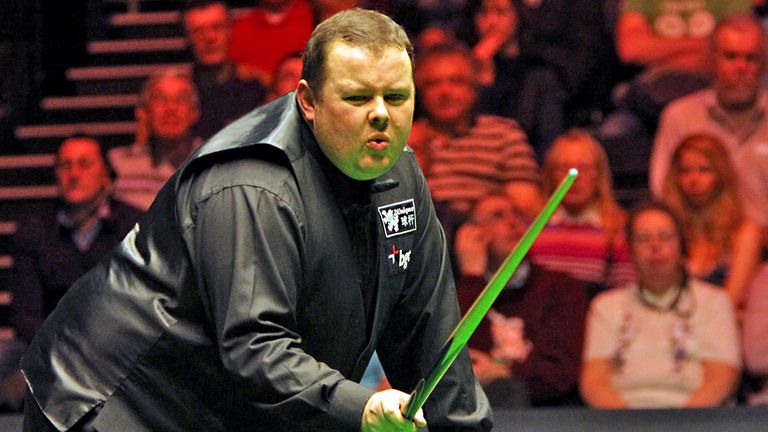 The 39-year-old was given the suspension last September after being found guilty of seven charges in 2008 and 2009.
Lee, from Trowbridge, has always insisted he is innocent and is desperate to clear his name when the case gets going at an unnamed location in London.
The former world number five was told on September 25 at a hearing chaired by an independent commission that he had spoken to three sets of people who placed a variety of bets on his matches.
It was added that on one occasion half the winnings of a successful bet were placed into Lee's wife's bank account, while in excess of £111,000 was placed on the specified matches, resulting in more than £97,000 in winnings for those who made the bets.
End of his career
At the time of imposing the longest ban in snooker history, the World Professional Billiards and Snooker Association (WPBSA) said Lee was effectively facing the end of his career, given he would be 50 before being eligible to return.
Lee, who has has been a professional for over 20 years and has racked up five ranking titles, was found to have fixed outcomes in seven matches during 2008 and 2009.
The WPBSA described the match-fixing as "the worst case of snooker corruption that we've seen".
Lee's matches against Ken Doherty, Marco Fu and Neil Robertson at the 2008 Malta Cup, as well as those against Stephen Hendry and Mark King at the 2008 UK Championship, were under investigation.
Games against Mark Selby at the 2009 China Open and against Ryan Day in the 2009 World Championship first-round encounter have also been under examination.
After receiving the suspension, Lee said in October: "I have put all the money trails in place to show it is all legitimate and statements from seven players and two top-class referees who saw no wrongdoing. I'm going to clear my name. The facts will be coming out."