Elite League: Birmingham struggle continues as they lose heavily at home to Lakeside
Last Updated: 02/04/14 10:00pm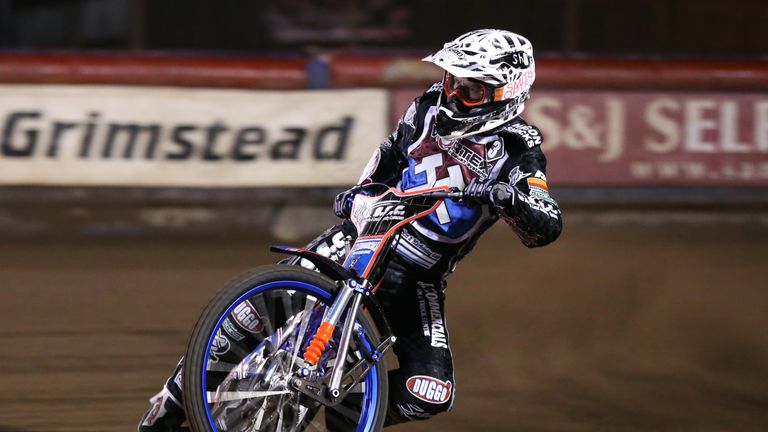 Birmingham Brummies' miserable start to the new Elite League season continued as they lost their opening home fixture in spectacular fashion as Lakeside dished out a 56-37 hammering.
The Hammers led from Heat 3 and they never relinquished their lead, indeed they went on to dominate the meeting with Birmingham only managing four heat winners all evening at Perry Barr.
Results and scorers
Birmingham Brummies 37
1. Daniel King 2
2. Adam Skornicki 13
3. Ben Barker 9
4. Daniel Nermark 4+1
5. Edward Kennett 2
6. Simon Lambert 2+2
7. Paul Starke 5
Lakeside Hammers 56
1. Peter Karlsson 6+2
2. Richard Lawson 10+1
3. Davey Watt 13+1
4. Mikkel Bech 11
5. Lewis Bridger 5+1
6. Ben Morley 1
7. Adam Ellis 10+2
And had it not been for Adam Skornicki and his tactical win in Heat 10, things could have been even worse. The Pole was the only home rider to hit double figures, although Ben Barker will have been satisfied with his 9 point return - but barring those two it was a very poor evening for the second City outfit.
Lakeside were led brilliantly by Aussie Davey Watt with paid 14, whilst Danish youngster Mikkel Bech was also excellent as he claimed three wins from his four ride programme.
Richard Lawson was also in outstanding form with paid 11, whilst British starlet Adam Ellis showed why he is one of the most feared Draft riders at reserve as he claimed paid 12.
Lakeside could even afford for number one Peter Karlsson to have another in-different evening with paid 8 - although that was still far superior to home number one Danny King who returned a disappointing 2 points.
Birmingham have now lost their opening three meetings of the new season, whilst it is two wins from two for Lakeside.