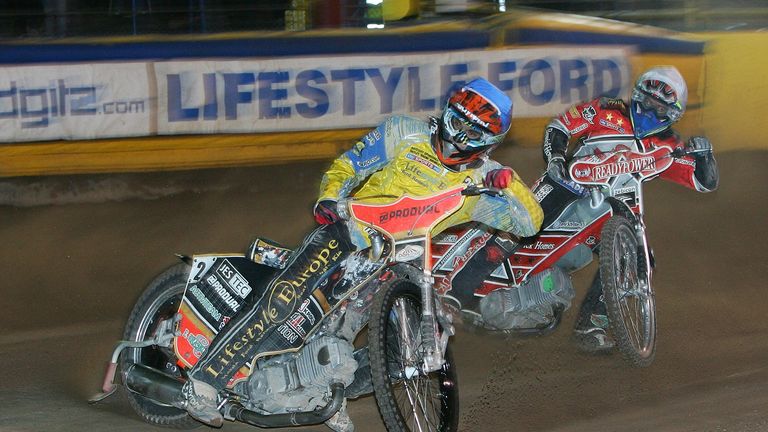 Eastbourne Eagles have taken top spot in the Elite League after a 52-37 win over Leicester Lions.
The Eagles made it three wins from three, whilst Leicester remain without a win on their first campaign in the top-flight.
Result and scorers
Eastbourne Eagles 52
1. Bjarne Pedersen 11+1
2. Timo Lahti 8
3. Joonas Kylmakorpi 7
4. Mikkel Michelsen 13+1
5. Cameron Woodward 5+4
6. Lewis Blackbird 8+1
7. Dan Halsey 0

Leicester Lions 37
1. Jason Doyle 10
2. Peter Ljung 8
3. Mads Korneliussen 5
4. Simon Stead 4
5. Patrick Hougaard 3
6. Tom Perry 4+2
7. Max Clegg 3+1

The Lions started well and led after five heats, but Eastbourne proved too strong as they eased to a comfortable win.
Danish youngster Mikkel Michelsen's superb start to the season continued with a brilliant paid 14, but there were no weak links for Eastbourne as Bajrne Pedersen (11+1), Timo Lahti (8) and Joonas Kylmakorpi (7) all scored well.
Draft reserve Lewis Blackbird was in excellent form for Eastbourne, and he needed to be as his partner Dan Halsey had a night to forget as he fell on all his rides.
Leicester number one Jason Doyle again top-scored with 10 and former GP man Peter Ljung (8) also did well, but Eastbourne were just too strong.
Eastbourne now take top spot from Lakeside.