Elite League: Poole happy to have Chris Holder replacing the injury Darcy Ward
Last Updated: 14/04/14 2:41pm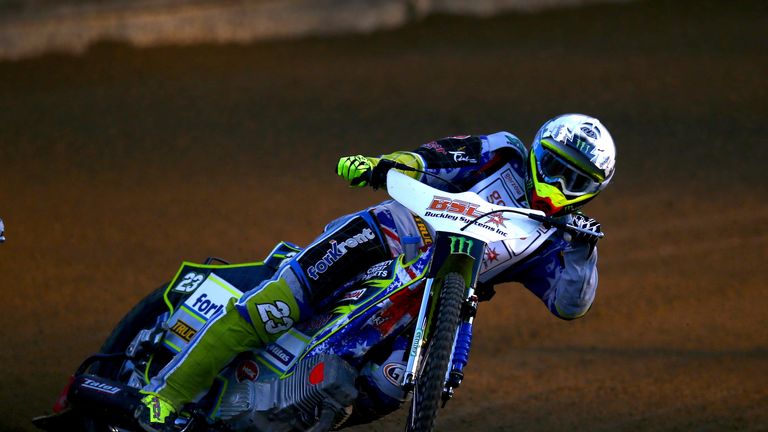 Poole Pirates chief Matt Ford says he is delighted to be able to call on Chris Holder as replacement for the injury Darcy Ward.
Ward broke his thumb in the opening Grand Prix of the season in New Zealand, and he is not expected back on his bike until the end of the month for the European GP in  Bydgoszcz.
As a result Poole moved quickly to line-up Holder, who has opted out of riding in Britain full time in 2014, to replace Ward on a temporary basis.
The BSPA have now approved Poole's revised line-up and he will make his return in Sky Sports' first televised Elite League fixture of the season against Coventry on Monday evening.
Poole boss Matt Ford said "It's a super feeling to be able to welcome Chris back and I know that the Poole fans will be delighted with the news. Chris' inclusion will enable Darcy to take his time with his recovery and not rush back before he is fully ready. 
"I think we all saw in the opening Grand Prix in New Zealand that Chris has recovered well and the extra track time with us will certainly help him in his plight to try and win back that world title he won back in 2012.
"We have seen some great homecomings at this venue in my time and I really hope that the Poole fans will reserve such a welcome when we announce Chris.
"We saw him settle in nicely in the New Zealand GP and if he can keep that sort of form going then alongside Shamek (Pawlicki), Magic (Janowski) and Vaclav (Milik) we will have a real solid top order.
"But Coventry are going to be provide some difficult opposition, everyone knows how well Bomber Harris flies round our track and I have always rated Hans Andersen as a top notch scorer so we are preparing ourselves for a tough and exciting encounter."