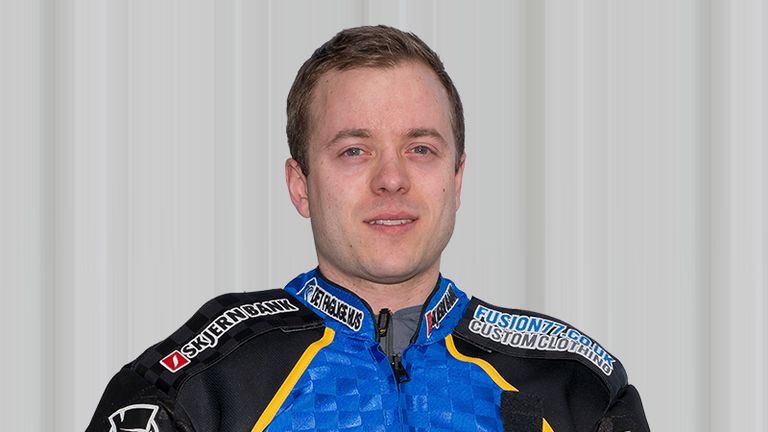 King's Lynn Stars soared to the top of the Elite League table after a hard fought 49-41 win over Wolverhampton Wolves at the Norfolk Arena.
Result and scorers:
King's Lynn Stars 49
1. Niels-Kristian Iversen 12+2
2. Nicklas Porsing 5+2
3. Rory Schlein 6+1
4. Robert Lambert 4+1
5. Kenneth Bjerre 14+1
6. Lewis Kerr 5
7. Lewis Rose 3
Wolverhampton Wolves 41
1. Tai Woffinden 5+1
2. Jacob Thorssell 8
3. Ty Proctor R/R
4. Ricky Wells 8+1
5. Piotr Pawlicki 8
6. Steve Worrall 8+1
7. Ashley Morris 4
Wolves, who suffered a home draw with Belle Vue - live on Sky Sports on Wednesday, battled throughout and actually held a six point lead after nine heats thanks to three consecutive heat advantages including two 5-1s.
King's Lynn, though, battled back and edged ahead themselves when their brilliant Danish spearhead of Kenneth Bjerre and Niels Kristian Iversen claimed a 5-1 in Heat 13.
They then repeated that feat in Heat 15, which gave them all three league points, which was enough to take them above Lakeisde Hammers.
Stars boss Rob Lyon insisted they were not getting too excited about being top at this stage and said: "It is a long way to go, it means nothing at this stage. We just want to stay there and be top four at the end of the league, then its knockout, anybody's.
"There is a long way to go and we are not getting too excited."
The Stars were led home by Bjerre, who claimed a paid maximum (14+1) and Iversen was not too far behind on paid 14 - dropping just one point all evening.
16-year-old starlet Robert Lambert was the Stars' only other heat winner on the evening, as Wolves produced a strong performance throughout.
Indeed it was actually world champion Tai Woffinden's contribution of just five points that was the telling factor in the outcome, with Ricky Wells, Piotr Pawlicki and Jacob Thorssell all doing well for eight point returns.
Wolves draft reserves, including guest Steve Worrall - also managed to get the better of Lewis Kerr and Lewis Rose, who are widely considered the best pairing in the league, as neither took a win.
Wolves boss Peter Adams said: "I have to say Belle Vue and King's Lynn can count themselves very fortunate because they have taken points from a Wolverhampton side with a below-par Tai Woffinden. Any other time and they wouldn't have been so successful against us and Tai won't be in this situation much longer, he will sort it, so the other teams had better watch out!

"Special mention to Steve Worrall who came in as a guest and rode extremely well – I was hugely impressed by him and our appreciation goes to him."