Grand Prix Speedway: No panic for Tai Woffinden
By Graeme Bailey - Tweet me: @graemebailey
Last Updated: 24/04/14 3:35pm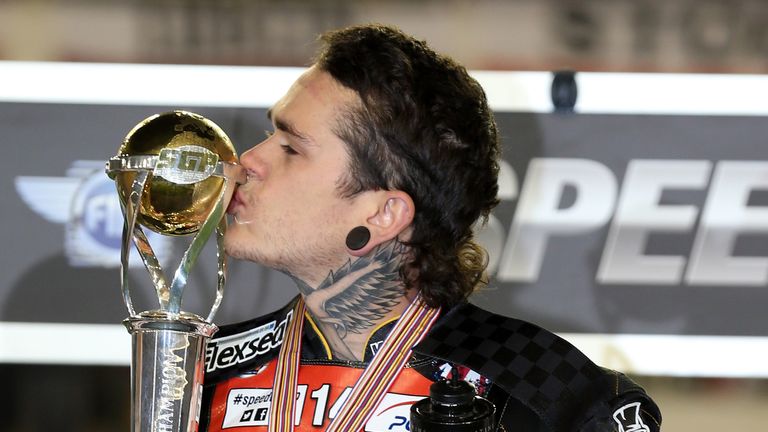 World champion Tai Woffinden is refusing to panic despite a poor start to the new season.
Woffinden suffered back and leg injuries just days before the opening Grand Prix of the season in New Zealand, where the Scunthorpe-born star claimed a seven-point haul.
Since then, his league form both in England and Poland has been way-down on his best but Woffinden is refusing to get downhearted ahead of Saturday's second GP - the European Grand Prix in Bydgoszcz.
"There was no way I was ever going to show world championship winning form right from the start of this season, was there?" said the Wolverhampton number one.
"I feel fine, honestly I do. Yes, the scores haven't been what I would have wanted but I feel fine mentally and on the physical side I'm getting there too.
"I'm always disappointed when I don't score the points for Wolverhampton because they need me as a powerful spearhead. I ran three lasts in a Polish League meeting early on too which was more then the entire 2013 season!
"But I'm not ready to press the panic button. I can't begin to tell you how excited I am about riding in Bydgoszcz on Saturday. It's an awesome place, an awesome race track and I'm going for it.
"I scored seven-points in Auckland which was a steady start, not far off how I started last season, so if I can just keep it going and improve round-by-round then I expect to be in contention.
"I know there's a target on my back as champion, but I'm ready for that. I'm looking to keep my head down, work hard and have a good meeting in Bydgoszcz."