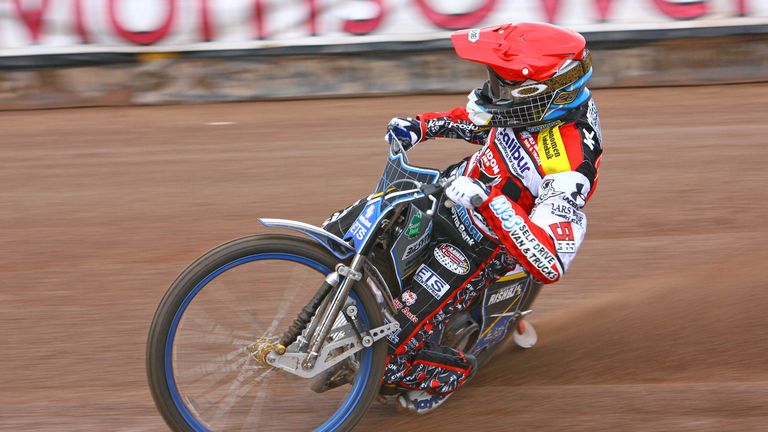 Swindon Robins claimed a 46-44 win over Eastbourne Eagles at the Abbey Stadium, but they needed a last heat 5-1 to do it.
Result and scorers:
Swindon 46
1. Peter Kildemand 15
2. Dakota North 5
3. Nick Morris 8+24. Simon Gustafsson 2
5. Troy Batchelor 11+3
6. Dan Greenwood 0
7. Steve Worrall 5

Eastbourne 44
1. Bjarne Pedersen 3+1
2. Timo Lahti 6
3. Joonas Kylmakorpi 6
4. Mikkel Michelsen 11
5. Cameron Woodward 4+1
6. Lewis Blackbird 11+2
7. Daniel Halsey 3

The Eagles put up a sterling display in Wiltshire, led for large portions of the meeting and held a two-point advantage going into the final heat after a 5-1 from their star pairing of Mikkel Michelsen and Lewis Blackbird in heat 14.
But Robins No 1 Peter Kildemand secured a perfect 15-point maximum as he led team-mate Troy Batchelor across the line to claim the home win, although the Eagles did secure an away point.
Kildemand was brilliant for his 15, whilst Australians Batchelor (11+3) and Nick Morris (8+2) peformed well, but they could never get on top of a confident Eastbourne side. 
Although Eastbourne would have left the Abbey Stadium thinking they could and should have won the meeting, as their top three - Bjarne Pedersen, Joonas Kylmakorpi and Cameron Woodward - managed just one win between them.
"Obviously, we are pleased to get a league point away from home," said Eastbourne boss Trevor Geer. "I did think we were going to break our long run of away defeats but we came at short at the end which was disappointing.

"Lewis Blackbird had a fantastic night and he is doing exactly what we thought he would do when we picked him to be in the team."